Star Wars 7's Millennium Falcon confirmed by JJ Abrams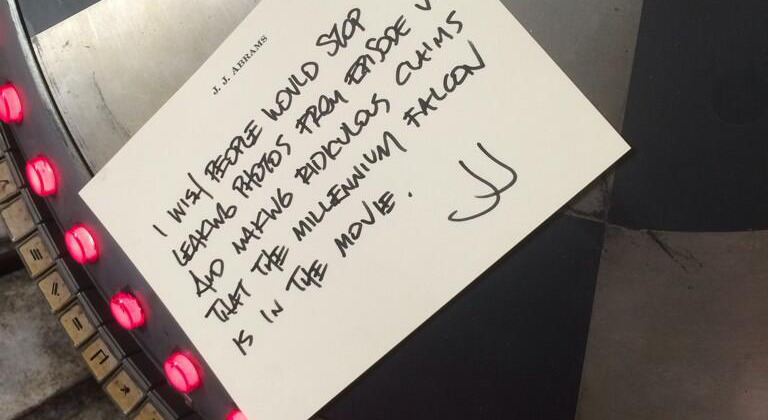 The Millennium Falcon has always been a full-scale set piece. All the way back to 1979 with the original machine build in Pembroke Dock – as you'll see in the gallery below – this beast has been a ship that's been a real-deal construct. This week, JJ Abrams has confirmed that the newest model is ready to roll for Star Wars 7.
Speaking in a note about leaks of images from earlier this week, Abrams also comments specifically about the Falcon. Without the setting, this comment would probably be interpreted as an extra annoyance.
Instead – as you'll see in the image above – we're seeing a checkerboard. Better than that, we're seeing a Djarik holo-chess table. This table features red lights where R2-D2's side of the board has traditionally featured blue, but the form is unmistakable.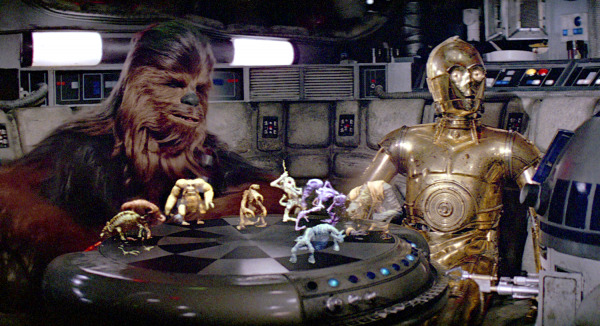 Above you'll see the board as it appears in the film when Chewbacca, C-3PO, and R2-D2 are playing. While below you'll see a cut-frame photo with just our stumpy little friend.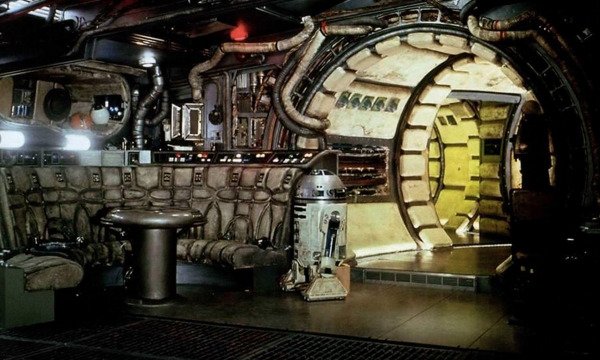 Below you're also seeing images of the original full-sized Falcon being constructed in 1979. Here it was being made for The Empire Strikes Back in Pembroke Dock in Wales before it was transported to Elstree Studios in Hertfordshire to prepare for filming. It's original code-name was "Magic Roundabout."
Star Wars 7 is set to be released in 2015, but rumors of late have suggested that a later release date is possible should the production require it. Stick around SlashGear's Star Wars tag portal for more as Star Wars VII ramps up and details continue to spill.
VIA: @Bad_Robot