Star Wars 7 Trailer 2: coming April 17th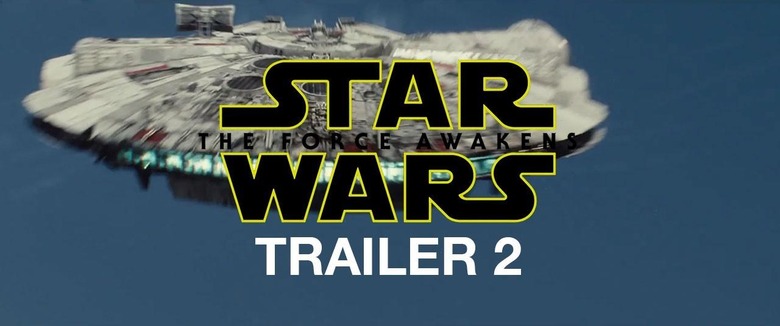 There are several different times at which the next Star Wars: The Force Awakens trailer might be entering your eye sockets. The first is April 17th – this is one day after the first day of Star Wars Celebration, where – rumor suggests – Lucasfilm will be releasing the next teaser trailer for the next Star Wars movie. One day or less, that'd be, before low-quality versions of the trailer (filmed by amateur thieves) is released, and probably one day or less between the showing of said teaser trailer and the online release of said trailer.
The second place you may be able to see the second Star Wars: The Force Awakens teaser trailer is attached to the Avengers: Age of Ultron. Word from Collider is that this teaser is attached "to every copy" of Avengers: Age of Ultron as it heads to theaters.
Above: The first Star Wars: The Force Awakens teaser trailer.
Word on the street is that while Star Wars Celebration 2015 runs April 16th to 19th, and the international release of Age of Ultron will be the 22nd, there may not be an "exclusive" for the celebration. It could be that Lucasfilm – now owned by social media-smart Disney – will just push the trailer to the web as fast as possible.

Have a peek at the timeline below for additional clues on the next Star Wars release. This includes full-on appearances by the original cast, suggestions on plot, and straight up spoilers, too.