Star Wars 7 set photo released: whose robot hand is that?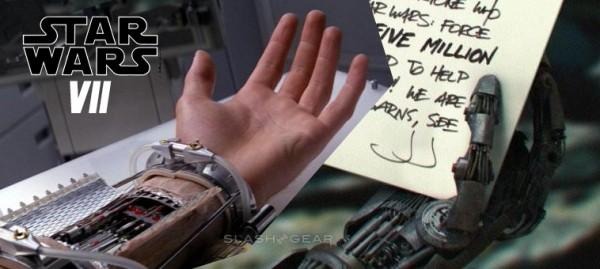 This week J.J.Abrams has let it be known who will be taking part in Star Wars 7 with an on-screen role thanks to their Force For Change initiative. In the process, he's also shown off a single robotic hand. Whose hand is that, you might ask? Think about who's had their hand chopped off in the past.
It could be Luke Skywalker's hand. His first replacement was only shown on the Medical Frigate near the end of The Empire Strikes Back with skin already applied.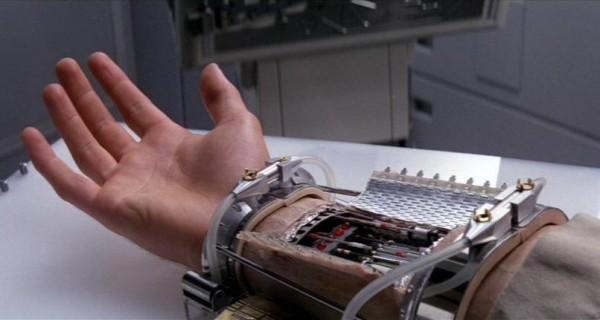 It's not unreasonable to assume that the technology underneath is similar to that of Anakin Skywalker's first chopped-off arm, of course, which would make it very similar to what we see in the teaser image here. Below you'll see Anakin's arm.

The image shared by Abrams today could also just be a random arm from a random robot. It could be from any number of droids or cybernetically-enhanced beings that'll appear through the next three films. Who can tell?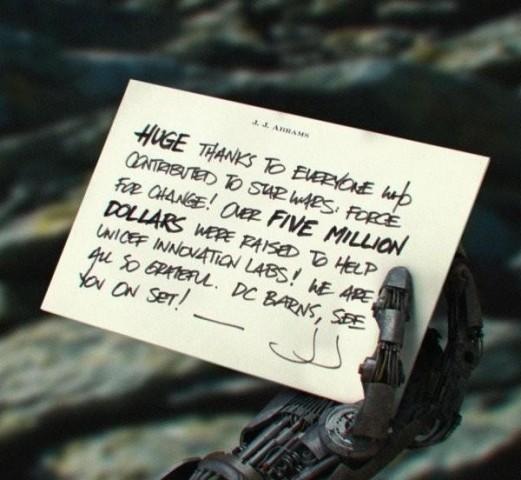 What's important here is that Star Wars: Force for Change help raise over five million dollars for UNICEF Innovation Labs. The note also lets it be known that one "DC Barns" will be invited to take part in the film – well done, partner!
VIA: @Bad_robot