Star Wars 7 has a Batmobile in it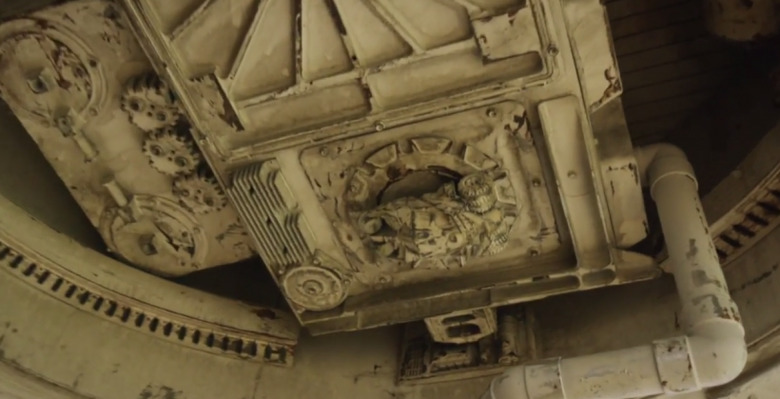 Not the same Tumblr you think of when you think of internets culture, but the Tumbler you saw in the Christopher Nolan Batman films over the past several years. Batman V Superman director Zach Snyder and the Star Trek / Star Wars director have been having a sort of low-key, high-cost image battle recently, and this is only the most recent entry.
Above you'll see the Tumbler. Below you'll see the Millennium Falcon it's attached to. This Falcon will almost certainly be flying Tumbler-attached in Star Wars 7 – it's so small you'll likely rarely see it.
Snyder's most recent entry was an image of a Stormtrooper being arrested by the Gotham City police. They do so near a Batmobile that very much appears to the newer model, not the Dark Knight Tumbler. You can see more of this newer beast in a recent set of leaks, if you do so dare.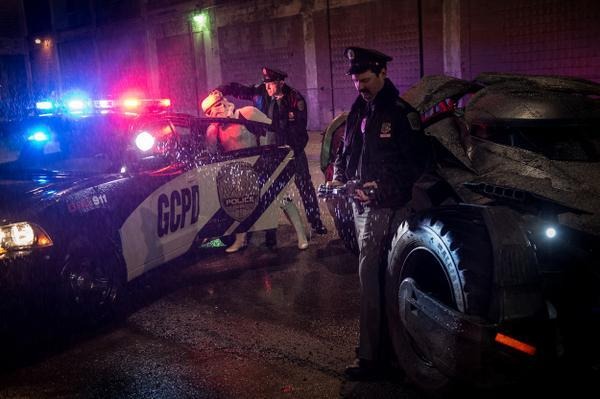 For more awesome Star Wars action, you're going to want to jump in on our Star Wars tag portal. We've got more Star Wars 7 early bits and pieces than you'll want to wave a stick at.