Star Wars 7: full cast announced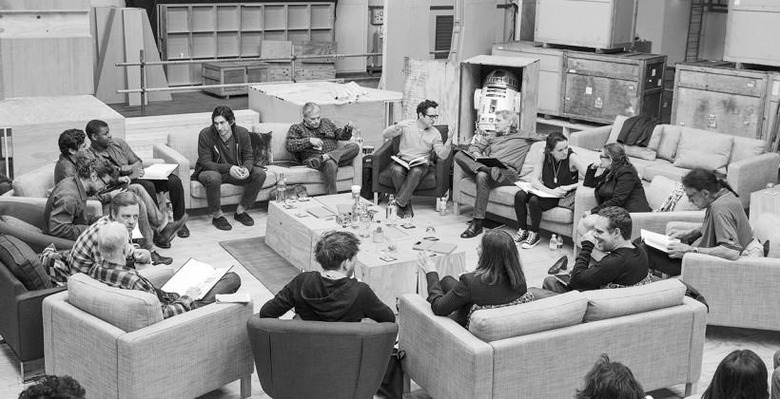 The first full list of Star Wars VII or Star Wars 7 (whichever you prefer) cast members has been announced, including Mark Hamill, Carrie Fisher, and Harrison Ford. This collection of actors will also include Andy Serkis, Max von Sydow, and a whole lot of other familiar faces.
Also included in the cast are Anthony Daniels, Peter Mayhew, and Kenny Baker. This film will be working with many stars, old and new, to bring the next generation of Star Wars to life starting in 2015.
The official release date of the next Star Wars movie is December 18th, 2015. That's over a year away, and plenty of time for director J.J. Abrams to bring the screenplay by Lawrence Kasdan and Abrams to life!
The cast also includes Domhnall Gleeson, Oscar Isaac, Adam Driver, Daisy Ridley, and John Boyega. Stay tuned to SlashGear as we present a full analyzation and guide for these actors very, very soon!
UPDATE: Our full analyzation of the Star Wars 7 cast has now been updated – have a peek!