Star Wars 7 And The Rise Of The Female Hero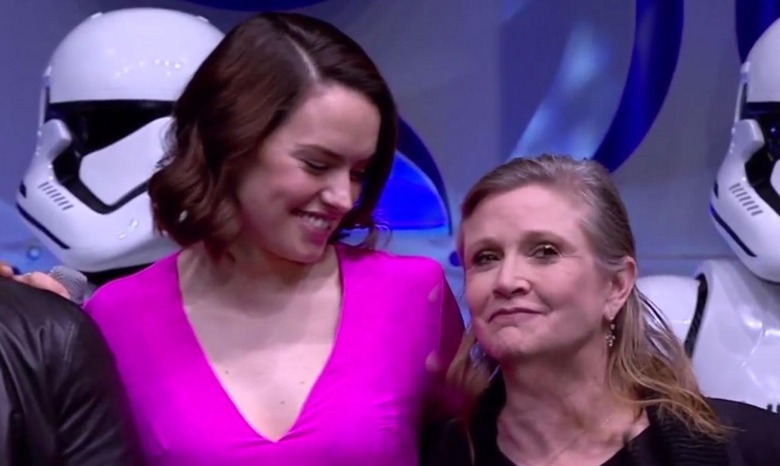 I'm not just talking about Daisy Ridley, here – it's the whole Star Wars environment that's about to be shocked by the rise in numbers of the female hero. Today during the first big Star Wars panel during Star Wars Celebration 2015, some of the cast and creators of Star Wars: The Force Awakens were asked a fan question – who would you be if you could be anyone in the Star Wars universe? Producer Kathleen Kennedy answered with a declaration of a bright future for female fans.
The host of the panel, EW's Anthony Breznican, asked the question – who would you be if you could be anyone in any of the Star Wars films? He immediately turned the question to Kennedy, as she was one of the only ones on stage that wasn't already an actor playing a character in the new film.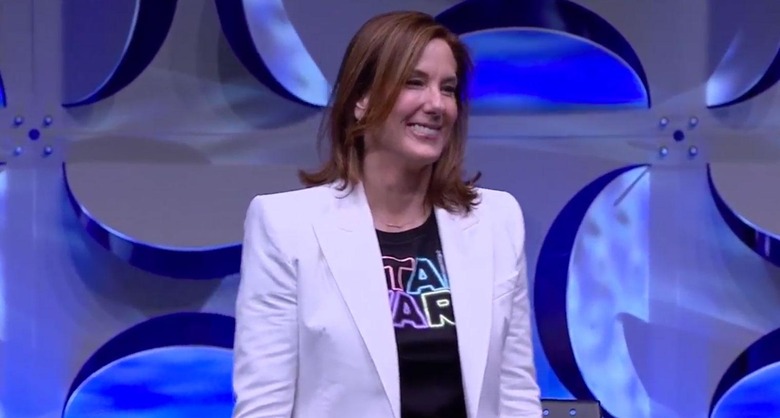 "Originally I didn't have a lot of choice," said Kennedy. "Just Princess Leia," asked Breznican, "right?"
"Yes," Kennedy continued, "but I'm gonna say now that thats's gonna change."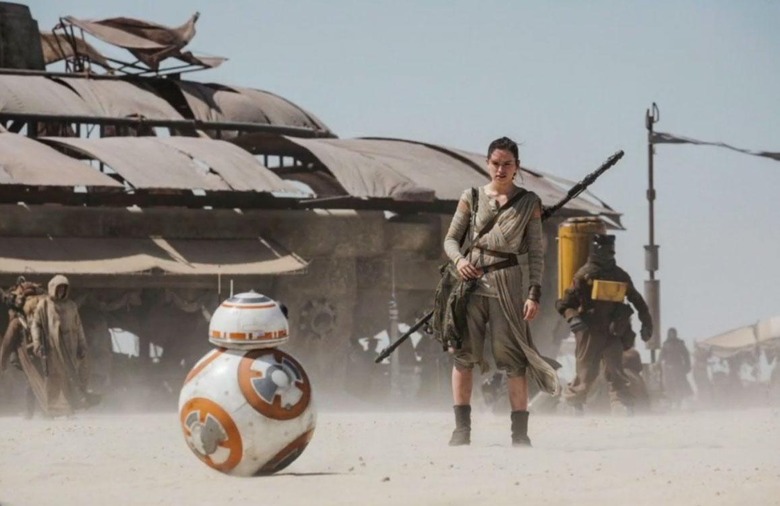 Implying that she was "under a lot of pressure" because she was the mother of two young girls, she assured the audience that "going forward, with all we're talking about, there are going to be a lot of wonderful new [female] characters."
Kennedy's kids are fans of Star Wars, of course, and as she suggested in the same panel, "I don't think there's anything more important in the Star Wars universe than the fans. We're fans too."
Carrie Fisher was asked about the state of affairs when it comes to strong female characters in Star Wars in the original films and now here in the new saga.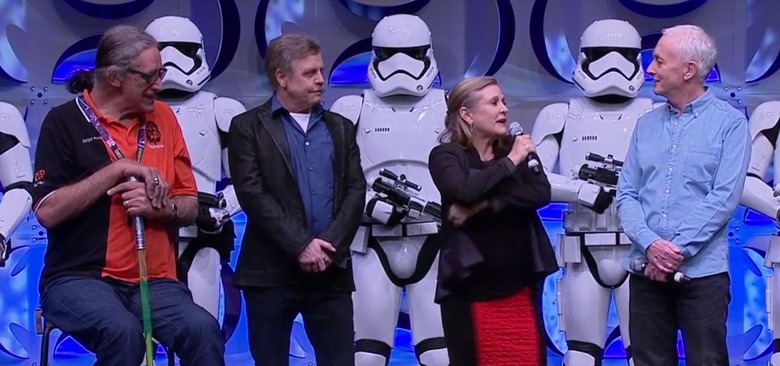 "It was nice being the only one when I was 19," said Fisher, "but now I'm older and I need some help."
We'll see a whole lot more of Daisy Ridley as the character "Rey" in the first of the new Star Wars films, The Force Awakens, along with a far more diverse collection of female and male characters in the expanded universe through the future.
Stick around our Star Wars tag portal for more!