Star Trek Communicator Pin "OnBeep" nabs $6.25M in funding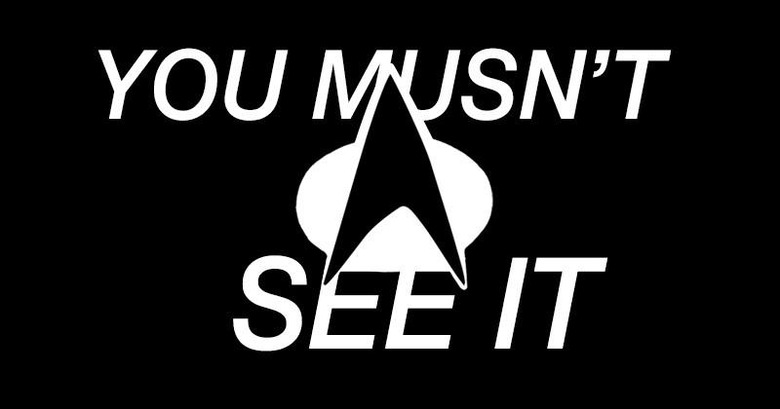 It's become clear that in our speedily expanding "wearables" world there's cash for the best ideas. Or the simplest to explain, at least. Today we're to understand that the device known as "OnBeep", what's essentially a Communicator from Star Trek, has nabbed $6.25 million in funding.
That's all new funding. For a device that OnBeep chief executive and founder Jesse Robbins describes as "sort of like a badge or a brooch." He spoke with VentureBeat this week about the device which "connects via Bluetooth to your phone. He continued, "it's worn on the body... and it's focused on real-time group communication."
EDIT: The first release of this article noted that this was "the latest" funding the project has gotten. While that's true, it also suggests that OnBeep has secured funding in the past – that is not true. This is the first funding round for OnBeep.
NOTE: This is not the same Star Trek Communicator device as we wrote about back with Fabric Iridium Antenna. This is a whole new deal.
Early access to this device has been teased on the OnBeep website, while the group (also called OnBeep) has suggested they may be able to start a rollout this year with the first wave of test devices. Robbins has also said that their 20-person staff should "double" this year.
OnBeep started work on their device in late 2013 and is based in San Francisco. At the start, they say, they'll be focusing on consumers. From there, things could expand to businesses and the like.
And no, you cannot currently see the device. It's a secret.
ALSO NOTE: The ultra-excellent advertisement video you see above is not the same device as OnBeep is creating. It's similar, but not nearly as epic.
According to Gigaom, funds come from Avalon Ventures' Rich Levandov. Seed money comes from an AngelList syndicate with the following investors:
• Automattic founder Matt Mullenweg
• Twitter "pioneer" Jeremy LaTrasse
• Facebooks "operations guy" Jonathan Heiliger
• Fuel Capital
Sound like a name-friendly group to you? Robbins' co-founders also have some relatively big names behind them, including Roger Wood, former product manager and engineering program manager at Motorola's iDEN group as well as Greg Albrecht, former senior engineer at Splunk.