Staples dates Motorola XOOM WiFi release [Update: UK details]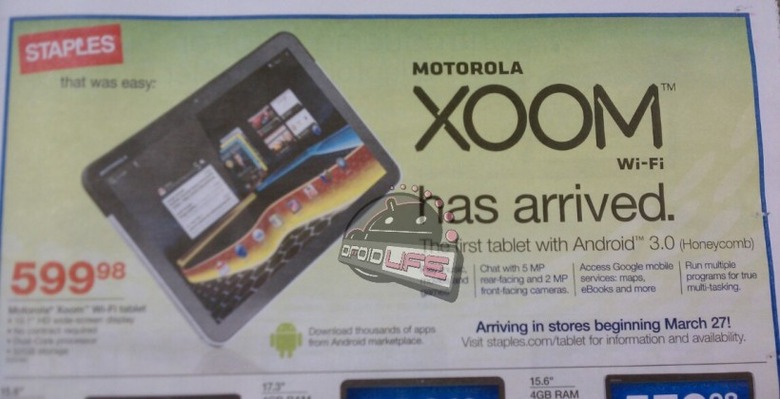 Motorola's XOOM WiFi – the much-anticipated 3G-free version of the Android 3.0 Honeycomb tablet – is now expected on March 27, thanks to information spotted on a Staples flyer. Scanned by Droid Life, the flyer suggests the XOOM WiFi will be $599.98 when it hits shelves. That's the same as Verizon's subsidized price for the XOOM 3G – albeit with a new, two-year data agreement – and $200 less than the unsubsidized XOOM 3G.
Of course, it also means you're dependent on WiFi hotspots for connectivity, and will miss out on a 4G upgrade later in 2011. Still, if your 10.1-inch slate lives primarily at home or the office – or, indeed, you have a mobile hotspot or mobile hotspot functionality on your phone – then that might not be a huge compromise. More on the XOOM in the full SlashGear review.
[via Android Community]