Staples Connect hub is dead as IoT graveyard grows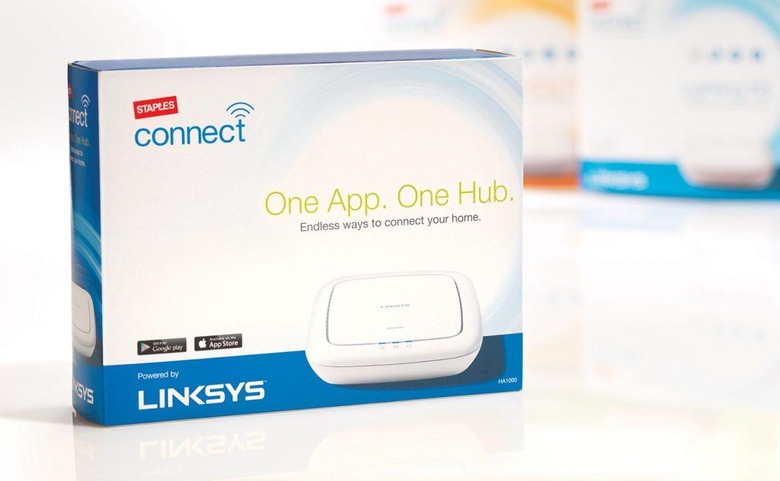 Staples Connect, the retailer's smart home hub which promised to corral connected gadgets across multiple brands, has finally died, another casualty of the fiercely competitive Internet of Things. Launched back in late 2013, the hub was the centerpiece of Staple's smart home platform. Rather than attempting to make every connected light, lock, outlet, and alarm, Staples Connect instead acted as a gateway to them all.
So, for $99 you got a base station that could use Z-Wave to interact with numerous devices across a range of categories. Staples sold starter kits with bundles that included lights and remote-controlled outlets, for example, or home security systems with security cameras, door/window sensors, and connected smoke alarms. However, there was an impressively lengthy list of other devices from multiple manufacturers that could be paired with the box and controlled through Staple's app. A follow-up hub added ZigBee and Bluetooth LE.
Unfortunately, just as Revolv owners discovered, trusting a single hub to tie together everything in your home can be a problem if the manufacture of that gateway decides to pull the plug. Staples actually notified users back in mid-2016 that they would be discontinuing Staples Connect, handing over support of the system to Z-Wave Devices and smart home integration provider Zonoff in the process. The hub itself was to continue working, with Zonoff handling the server-side infrastructure that the Connect hub relied upon.
Since then, however, the IoT landscape has changed. Zonoff's staff decamped to Ring in early 2017, leaving the company to quietly shut down. Without that hand at the wheel, Staples Connect had nobody to maintain its device integrations and, more ominous still, no guarantee that the servers would stay alive.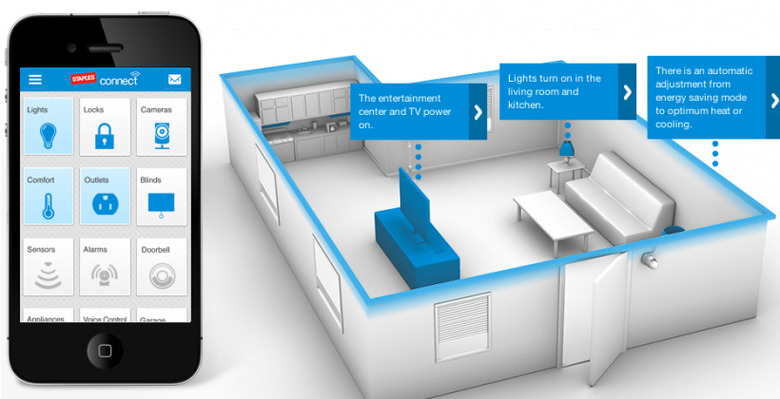 Now, The Digital Media Zone notes, Staples Connect's cloud services have indeed reached the end of the line. Although some of the standalone integrations between devices – like turning on a light if a door is opened – may continue to work, the Connect apps and the web-based portal are no longer functional. In short, the hub is effectively dead.
Staples Connect customers arguably had a better run of it than many would be smart home systems do. Trying to be a gateway for other products rather than an entire platform by yourself has advantages in that it means you don't have to convince buyers to go all-in on your ecosystem. Instead, you have a wide variety of third-party products to pitch interconnectivity with.
The problem with that, though, is that it's those third-party device-makers that are getting paid as users' home automation installations grow. If you're not charging a subscription fee for your hub – a tough sell, given the variety of options on offer – then you need some other way to make an income since most people will only require a single hub.
In Staples' case, the goal behind Staples Connect initially appeared to be selling more IoT products in its stores. Unfortunately that failed to pan out, it seems, and Staples' enthusiasm for the platform waned until it opted out altogether. Staples Connect users have had some time to get used to the idea, but this is unlikely to be the last smart home platform to go down in flames.