Staples Adds Apple Pay Support On The Mobile Web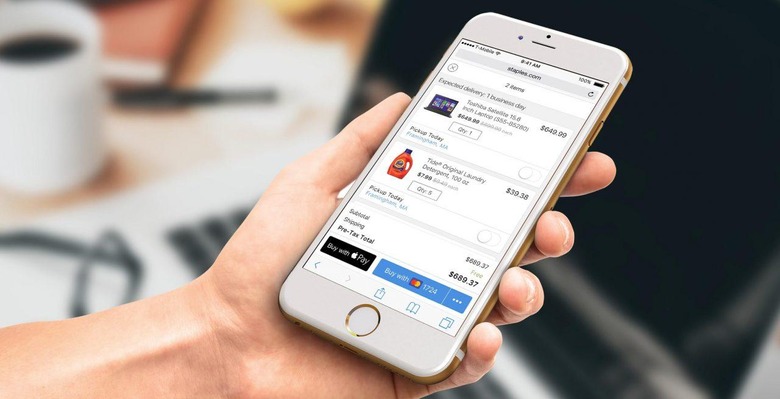 Staples now supports Apple Pay on the mobile web, allowing its customers to pay with Apple's mobile payment system via their smartphone. Assuming they're shopping on its "m.staples.com" website and using Safari, customers will be able to checkout using their iPhone's Touch ID, skipping the usually extensive and cumbersome payment process. The mobile web support joins Apple Pay support both in Staples stores and through its iPhone app.
Apple Pay and other platforms like it greatly expedites the payment and checkout process by removing the need to manually enter things like billing addresses and payment card details. By adding support for Apple's mobile payment platform on its website, Staples has covered all the bases for its customers, ensuring all avenues of purchase are covered.
While Staples has elected to use an existing mobile payment system, not all retailers have done the same. Walmart most notably decided to create its own platform called Walmart Pay, which has now rolled out to its stores throughout the US. CVS Pharmacy, to many people's surprise, decided to do the same, launching its own mobile payment system called CVS Pay.
Most recently, the retailer Kohl's has announced the launch of Kohl's Pay, a mobile payment platform exclusively for its Kohl's Charge cardholders. Those with the card can add the info to the Kohl's mobile app, then use the Kohl's Pay platform to pay for their purchases.