Standalone Neo Geo X announced, pricing detailed

If you have a soft spot for the Neo Geo – as many gamers do – then you were probably excited by the announcement of the Neo Geo X Gold bundle. The bundle includes the handheld Neo Geo X with 20 pre-installed games, a dock to play the games on your television, and a special Neo Geo joystick, more than enough to get Neo Geo fans pumped up. There's just one problem: the $200 price tag the Neo Geo X Gold bundle sports can be a little difficult to swallow. After all, nostalgia is great, but a trip down memory lane that costs $200 is a tough sell.
Perhaps that's why distributor Tommo has decided to offer a standalone Neo Geo X handheld for $129.99. Obviously, this won't come with the dock or the joystick, but those 20 classic Neo Geo games still come pre-installed. As if that wasn't enough, Japanese gaming site Insider-Gaming has revealed that the handheld will land in Japan on December 6 (the same day it arrives in North America and Europe) and has shared a list of specs for the Neo Geo X.
Apparently, the Neo Geo X is packing a 1GHz processor working with 128MB of RAM under the hood. The handheld is running Linux, and comes with 2GB of flash storage on board, though that can be expanded with an 8GB SD card. On the outside, we have a 4.3-inch LCD screen running at 480 x 272 resolution. The whole unit is powered by a 2200mAh battery that should provide around 6 hours of gameplay, and will take roughly three hours to recharge.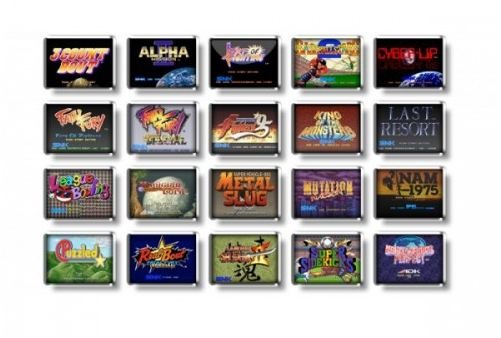 It isn't too bad a handheld, to be honest, and will be especially appreciated by those who fancy themselves "retro gamers" and wouldn't be caught dead playing games on a smartphone or tablet. The Neo Geo X is still a few months off, but it will be here just in time for the holidays. What do you think of this latest handheld offering – are you in, or do your get your handheld gaming kicks elsewhere these days?
[via Neo Geo X]