Stable Chrome builds for Mac and Linux released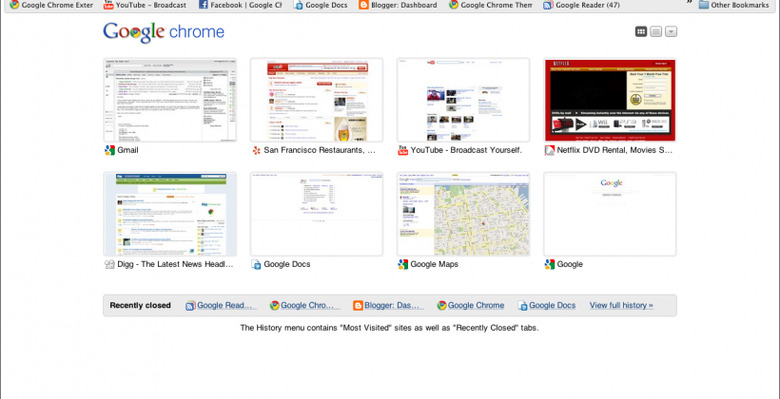 Google has announced that the stable versions of their Chrome browser for OS X and Linux are ready for public consumption.  The browser – along with its Windows counterpart – has seen a big boost in speed, too, with Google quoting a 213-percent increase in Javascript speed using V8 benchmarking (or 305-percent in SunSpider).  There's also bookmark and browser preference sync across computers, new HTML5 capabilities and a refreshed bookmark manager.
That HTML5 functionality includes support for the Geolocation APIs, App Cache, web sockets and file drag-and-drop.  No Flash 10.1 baked in, as with the recent beta, but that's apparently coming to the stable build soon.
There are more details on the Mac release of Chrome here and of the Linux release here.  Meanwhile you can download Chrome for Windows, Mac or Linux at google.com/chrome; if you're already using the betas then the new version should automatically download.