Squishy musical madness as your sofa becomes a speaker dock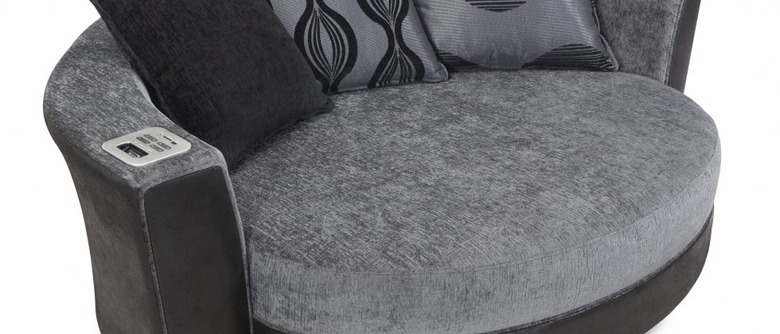 Convergence, you have reached your pinnacle. DFS has taken furniture and iPod audio docks to their logical, mashed-up conclusion with the 
, a two-person chair for those who daren't snuggle without musical accompaniment.
Boasting "distinctive" design – we'll leave you to make up your mind whether it's an aesthetic joy or an eyesore – the iPod Cuddler Chair has not only a dock to recharge your Apple PMP and funnel its music out through its stereo speakers and bottom-shuddering subwoofer, but a USB port and Bluetooth too. That means you can hook up non-Apple media players and phones, or even your laptop for some impromptu gaming.
An aux-in port caters for the resolutely old-fashioned, while an SD card slot makes this perhaps the first ever sofa to have its own storage. Seven color combinations and three different foot finishes are on offer too.
DFS is offering the Trophy Cuddler Audio Sofa for £699 ($1,097) until the beginning of July, after which point it will double – double! – in price.