Square Reader v.2 gets slimmer with boosted swiping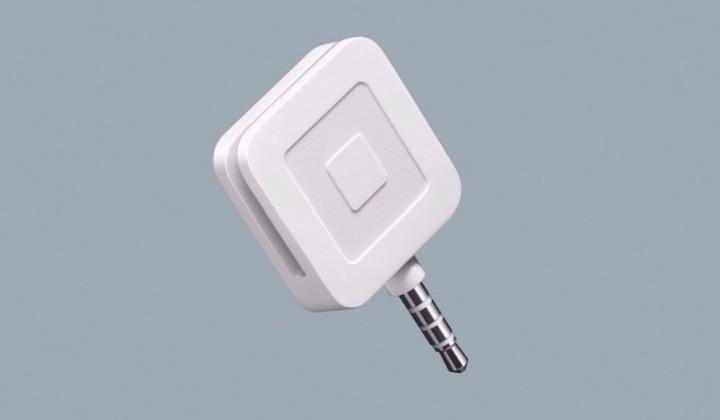 Mobile payments provider Square has updated its Square Reader dongle, slimming the card-swipe attachment by 45-percent, and supposedly improving performance to increase the chance of a successful scan first time. The new reader, which will be offered free to businesses using Square to process their credit and debit card transactions, makes use of a custom-designed magnetic stripe reader-head, of Square's own creation rather than an off-the-shelf component.
That custom-built part – one of just a handful inside the Square Reader v.2, compared to around forty in the v.1 model – is around half the thickness of before, helping allow Square to trim down the dongle. However, it also reads extra data from the card on each swipe, so as to improve accuracy.
It works with other custom chips for processing, and this time around the whole thing gets its power from the device it's plugged into. Previously, the original Square Reader had an internal battery to power it, but the v.2 design pulls its charge from the headphone socket of the iPhone, iPad, or Android slate it's used with.
The mobile payment business has been increasingly interesting over the past 12-18 months, with a number of different routes taken to bypass traditional card readers. As well as Square and several direct rivals, such as Intuit GoPayment and PayPal Here, there are options like Isis Mobile Wallet which attempt to do away with physical cards altogether, and instead turn a smartphone into a mobile payment system.
Meanwhile, PayPal is also experimenting with wireless payments, intending to roll out its Beacon system in the new year. That will use Bluetooth LE dongles to communicate over short distances with the PayPal app on smartphones, potentially opening the door to completely hands-off payments when customers walk into stores.
The Square Reader v.2 will go on sale through physical vendors in early 2014, though Square itself will be shipping the new design from now for sign-ups through its site.