Square Reader lands in Apple Store (& they'll pay you to buy it)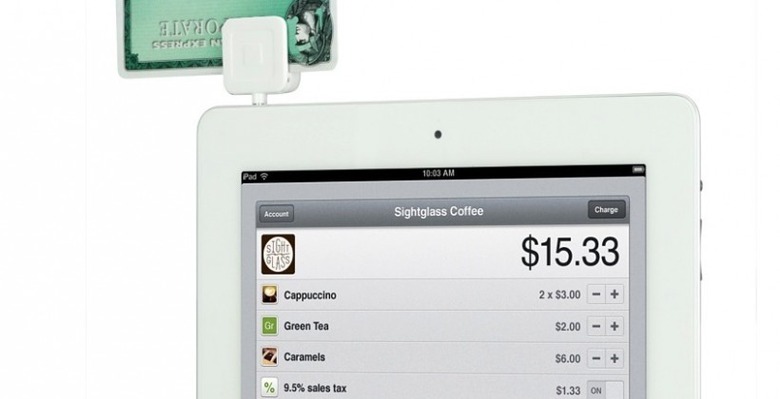 Mobile payments system Square may not be on VeriFone's Christmas card list, but it seems someone at Apple has a soft spot for the system. Square CEO Jack Dorsey has confirmed that, as of this week, the reader dongle will be available in all US Apple stores, priced at $9.95, as well as online.
Both white and black versions of the reader are available, each plugging into your iPhone, iPod touch or iPad's headphone socket and working alongside the Square app to accept mobile payments. That $9.95 also gets you $10 of credit, so in fact Square is paying you $0.05 for the privilege of signing up; alternatively you can download the app and request a free reader dongle through the mail.
There's a 2.75-percent transaction fee payable each time you accept money using Square, and the system takes US-issued Visa, MasterCard, American Express and Discover cards. Payments are deposited into your bank account daily.