Square mobile payment apps updated with finance record tracking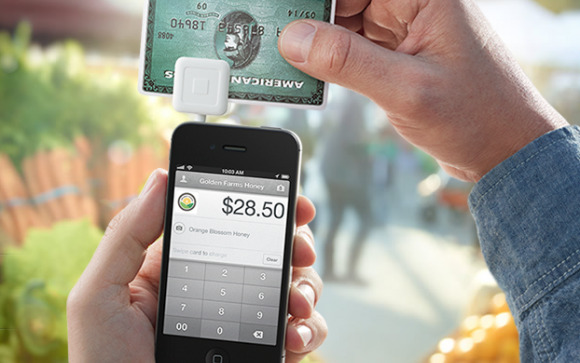 Square is the nifty little mobile payment device that can be attached to a smartphone or a tablet and used to accept payments from a credit or debit card. The service is offered alongside two apps – Android and iOS varieties – both of which have been updated with, among other things, the ability to track transactions and keep records.
The updates have been rolled out for both iOS and Android, with both varieties listing "Record and track all kinds of payments, including checks and gift cards" as the what's-new statement. For those using an iPad as the device of choice, there are a couple of extra perks, among them being the ability to connect to a Bluetooth printer for receipt printing.
The Bluetooth printer connectivity can be used to connect to a receipt printer, kitchen ticket printers, cash drawers, and barcode scanners. Users will also be able to print (in addition to receipts), according to the iOS change-log, kitchen tickets, order modifiers, and X and Z/custom reports. Whether Android tablets will eventually see the same functionality is unknown.
iPad users will also gain the ability to reconcile their cash drawer with the cash management feature upon updating. Those using a different device – an iPhone, Android tablet/smartphone, or an iPod Touch – will not garner those features, instead just scoring the recording and tracking features for all payments accepted with Square.
Overall, this isn't a major update to the apps, but they do bring some useful features that dedicated Square users will likely enjoy having, particularly those who use an iPad. We'll have to wait to see what the next round of updates bring, but for now users can head over to their respective app store and grab the latest versions now.
SOURCE: The Next Web