Square Launches New NFC Reader With Apple Pay Support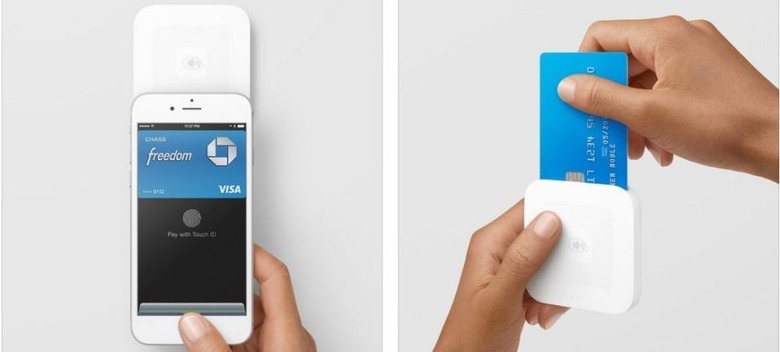 Square, the mobile payment company behind the iconic little card readers that plug into smartphones and tablets, has just introduced its first NFC reader, taking a step towards contactless payment methods including Apple Pay. The small, white reader is shaped like a (wait for it) square, and the company has made it available first to 100 small businesses across the US, giving them the ability to accept payments from iPhone and Apple Watch users.
Square's NFC reader is priced at $49 for business owners, with reservations now being accepted on the official website. In addition to working with Apple Pay and other contactless payment devices, the reader also features a slot on one side that will accept chip cards, a much more secure form of physical payment that is replacing magnetic strip-based cards.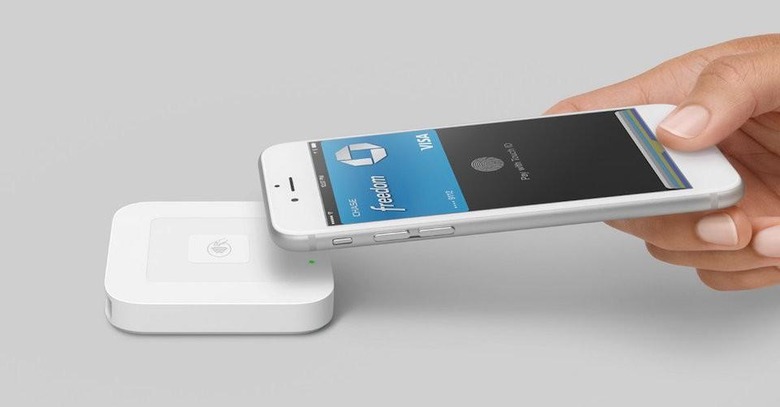 It was roughly a year ago when Square first pledged to support Apple Pay in some way, without giving specifics. Then, at this year's WWDC over the summer, the company revealed its NFC reader, pledging to bring Apple Pay support to small businesses and merchants that didn't yet have the required hardware.
"Until now, technology like our new reader has been out of reach for local businesses. Now Square sellers across the country can quickly and easily accept the new forms of payment that are crossing their counter tops," said Square's Jesse Dorogusker.