Square international roll out in 2012 as $200m funding round closes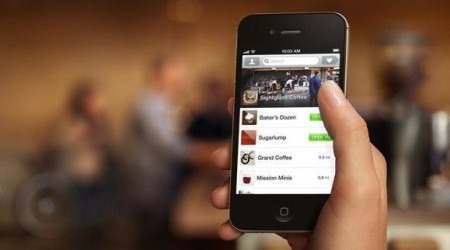 Mobile payments provider Square will roll out international service by the end of 2012, with the company confirming the roadmap while also announcing a new round of funding. The Series S funding – of which Starbucks is an investor, as previously announced – sees Citi Ventures and Rizvi Traverse Management inject cash into square, which uses simple credit card scanners that plug into the headphone jack of iOS and Android devices.
Square won't say exactly how much it has raised in this round, though a spokesperson told AllThingsD that it exceeds $200m. $25m of that is from Starbucks, in a deal which will see the coffee chain switch its payment processing to Square's system, and eventually allow customers to buy their coffee with apps on their smartphones and tablets.
According to ATD's source, the final investment valued Square at $3.25bn. The company says it processes $8bn in payments annually.
Details on which will be the first country outside of the US to get the Square system have not been revealed, though the European Chip & PIN approach to payments may well cause some headaches along the way. Rather than a regular swipe-and-sign approach, as in the US, European payment terminals scan an integrated chip in the credit card, and then rely on PIN number authentication. That will require a new design of Square scanner at the very least.