Square Enix's E3 2015 loot bag includes a new NieR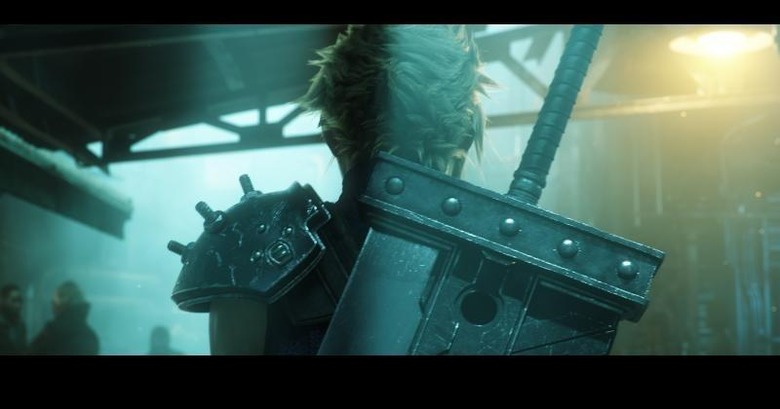 A lot of game studios and console makers have already revealed their wares at E3 2015 and, naturally, Square Enix won't be left behind. It has unleashed a flood of new titles, both coming soon and those coming really, really soon. Some of them, we've already heard about and are already awaiting with baited breath. Others, are new to our perked ears and have satisfactorily piqued our curiosities. And still, some exist in the realm of possibility that may never see the light of day.
We've already seen teasers of the Final Fantasy XIV: Heavensward update and now Square Enix is putting date on it. Avid fans need only wait a week before this world changing next chapter starts trickling down to them. Dragon Quest Heroes, the "spin off" that puts some real-time action into the JRPG series, is also nothing new and has been already revealed to launch in October 13 for the PS4. Deus Ex: Mankind Divided has already been announced, but at E3, Square Enix let a few more details out, revealing the action and the characters that will populate this cyberpunk sequel.
Square Enix also made new reveals at E3, starting with those that made their way into Sony's conference. A brief preview of the next Hitman game was shown and a December 8 date was promised. And, of course, one cannot forget the Final Fantasy VII Remake that has earned the largest applause, though the lack of a launch date is a bit disheartening. Yesterday, the company revealed Kingdom Hearts 3, after mischievously deceiving and disappointing fans with a mobile game. Coming to the PS4 and the Xbox One, this game will take Sora, Donald Duck, and Goofy across the land of Tangled. No date has been revealed either. A rather strange Final Fantasy game sneaked into the roster. Titled simply World of Final Fantasy, this paints a toy-like visual over the usual JRPG tropes. If you're up for seeing familiar Final Fantasy characters like Cloud and monsters in cute forms, then better wait for 2016 when this game lands on the PS4 and the PS Vita.
The game maker also made a rather surprising announcement. There will be a sequel to 2010's NieR and it's called NieR New Project, at least temporarily. This game, phe art of the Drakengard series, garnered mixed reception, praised for its characters, story, and soundtrack but somewhat derided for the confusing mishmash of genres. The New Project will flaunt the name of many luminaries in the Japanese gaming industry, including producer Yosuke Saito from Dragon Quest X, director YOKO TARO from the original NieR, character designer Akihiko Yoshida of Final Fantasy XIV and Bravely Default fame, game designer Takahisa Taura of Metal Gear Rising: Revengeance, and composer Keiichi Okabe who worked on Tekken as well as the previous NieR. No release date yet has been given.
Mobile has also become one of Square Enix's latest darlings, and E3 2015 is filled with them, starting with Kingdom Hearts: Unchained Key. At first disappointingly mistaken for Kingdom Hearts 3, this mobile adaptation of the title brings some of the familiar elements of the franchise to iOS and Android, but with a twist. Players get to create their own keyblade hero, or heroine, and discover parts of the Kingdom Hearts universe. There's also a tie-in with the fuller console version. Square Enix seems to be intent on bringing Lara Croft to mobile. Aside from a port of the original Tomb Raider and a Temple Run adaptation, it has also revealed another game. Taking a cue from Htiman GO, Lara Craft GO swaps the action for a turn-based puzzle set in a distinctly stylized world. Both mobile games' dates have yet to be announced, though both will land on iOS and Android.
This is just the tip of the iceberg of what Square Enix is showing off at E3. Needless to say, fans of its properties will have a lot to look forward to next year and beyond.