Dragon Quest Heroes arrives October 13 with Slime Edition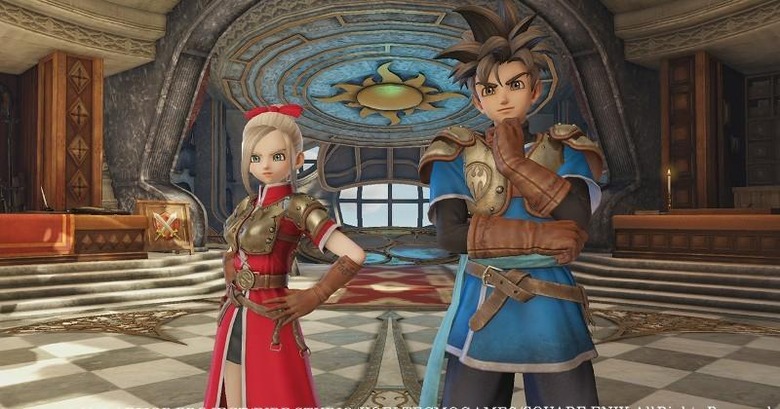 Finally, Square Enix has given a definite date to the next installment of Dragon Quest. Or, perhaps to be more technically correct, the next spin off. To celebrate the 30th anniversary of the franchise next year, Square Enix will be releasing a DQ game that is both DQ and also not DQ. With a ridiculously long name, "Dragon Quest Heroes: The World Tree's Woe and the Blight Below", will take some of the staples of the Dragon Quest series and inject some modern adrenaline-pumping sword-slashing action.
But first, the plot. A curse has befallen the city of Aruba, turning once peaceful monsters into angry mobs. It is up to you, playing either as Luceus or Aurora, to get to the bottom of the mystery and break it. Along the way, you will get to join forces with new characters such as Doric and Ysla. But you will also get the chance to team up with familiar faces from other Dragon Quest titles, including Alena, Bianca, and Yangus.
Although not a numbered DQ title, Dragon Quest Heroes still brings together the creative forces of the original DQ team. Series creator Yuji Horii is back to direct the future of the game. Akira Toriyama's imprint on the visuals is still evident despite the now fully 3D graphics. Koichi Sugiyama's musical talent is also palpable in the new trailer below.
Dragon Quest Heroes: The World Tree's Woe and the Blight Below will launch on the PS4 in North America on 13th October. Pre-orders are now up for $59.99. That said, a Day One Edition for the same price is available, which includes Slime-themed DLC equipment like a Slime Sword, Gooey Gloves, Goomerang, Squishing Rod and Gungenir.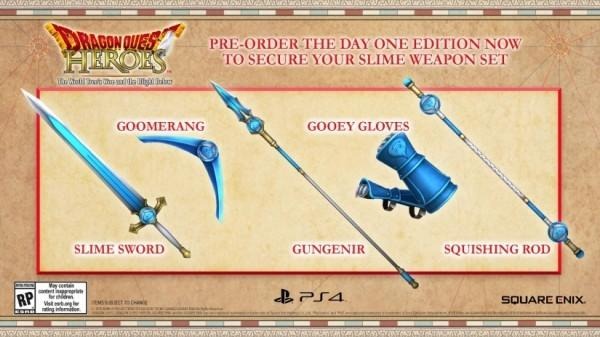 But if that's not enough Slime for you, for $99.99 you can opt for a Slime Collector's Edition instead. This includes everything from the Day One Ed plus a Slime plushie, Slime key chain, and Slime lanyard. There's also additional quest items, like the Gold-digger's Map and a Happy Map.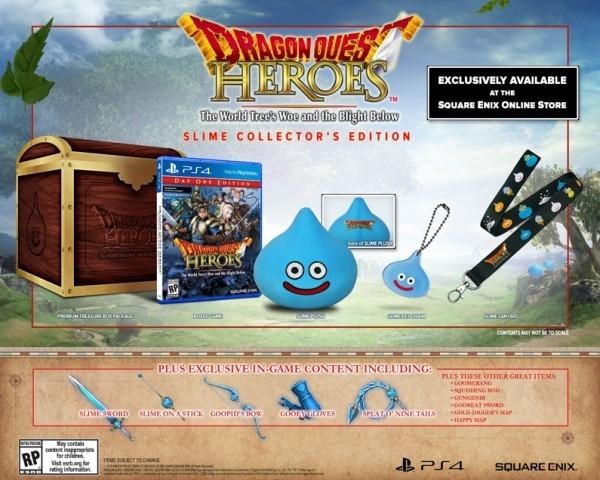 SOURCE: Square Enix