Spy pic snapped on train could be the iPhone 5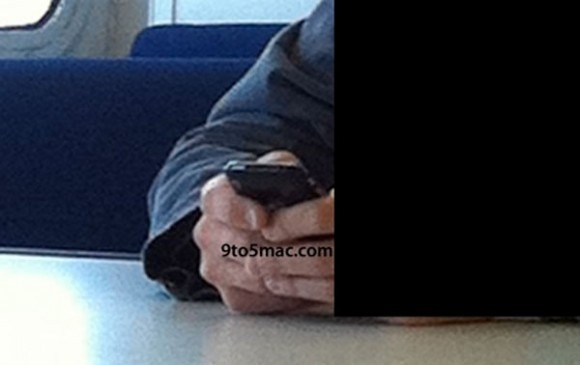 Yesterday we showed you pics of the cases that had surfaced that were supposed to be for the iPhone 5 according to sources. The cases in the leaked photos are made from silicon and are supposedly based on leaked details from Foxconn. The cases apparently will fit a device that has a wider screen and a tapered back.
Another leaked photo has been spied that shows a person sitting on a train in San Francisco using a different looking iPhone. According to the person, that shot the spy shot the phone was not like anything he had ever seen. The shooter has an iPhone 4 and iPhone 3GS so he should know what they look like. 9to5Mac says that it contacted the guy who shot the pics and he seems legit.
The guy supposedly got a good look at the device and the person using it is thought to be an Apple worker. Perhaps he is on his way to a bar for a party and tomorrow we will see better pics. The guy that took the photos also thought he was wrong until he saw the photos of the leaked cases from yesterday and he says the device he saw would fit those perfectly. This rumor needs a handful of salt, but it is interesting nonetheless.
[via 9to5Mac]