Facing off against the Miami Heat this week were the San Antonio Spurs, finding victory in five games to take the NBA championship. Viewers of the program on ESPN will have seen a brand new video spot from [soon to be owned by Apple] Beats Music. This spot was a small teaser for already-released Beats-sponsored film "Game Before The Game", also included below.
This short spot featured American rock band X Ambassadors and British artist Jamie N Commons, produced by Alex Da Kid with an original score by Michael Einziger and Anne Marie Simpson. But more importantly, it features Jay Z.
Welcome to the jungle @S_C_

— Dr. Dre (@drdre) June 14, 2014
Above you'll see Dr. Dre welcoming @S_C_ (Sean Carter, aka Jay Z) to the jungle. This culminated in the Jungle (Featuring Jay Z) [REMIX] song – new to the public – being played during an advertisement and made available exclusively to Beats Music.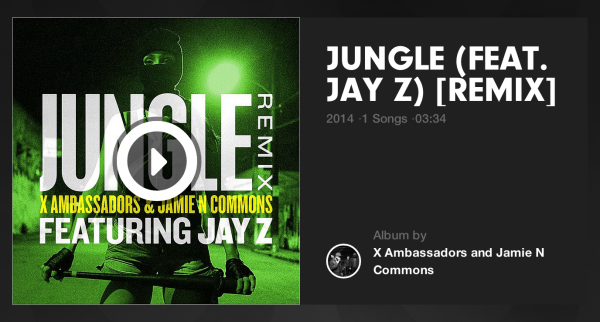 Below you'll see the ad spot from Beats. It's important to note that, at this time, Apple does not yet own Beats. Their official press release suggests that "Subject to regulatory approvals, Apple expects the transaction to close in fiscal Q4."
The track will be available "for one week exclusively for Beats Music subscribers." We've contacted Beats to see if, after that, the track will be hitting the sale circuit.
Above you'll see "The Game Before The Game", an above-average, massive-scale ad spot for the internet public.