Sprint's Samsung Galaxy S Pro gets detailed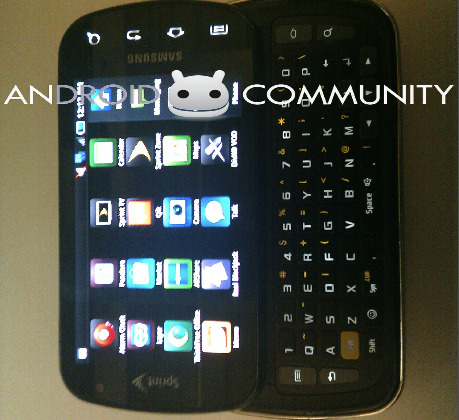 Spec details on Samsung's upcoming Galaxy S Pro Android smartphone have emerged, courtesy of another pre-announcement hands-on.  According to Android Central's source, the Sprint Galaxy S Pro has a 1GHz Samsung/Intrinsity ARM Cortex A8 CPU, 512MB of RAM and an 8.2GB ROM, along with EVDO Rev.A, WiMAX and – unexpectedly – a SIM card slot that suggests the smartphone will have world-phone capabilities.
There's also a 5-megapixel camera, a Super AMOLED display – believed to be the same 4-inches as the non-QWERTY Galaxy S – and Android 2.1 with Samsung's TouchWiz 3.0 UI.  The tipster's report on the keyboard is that the slide "is very smooth and clicks in place when closed. The keys are raised, made of soft plastic. They're pretty firm when pressed."
[via Android Community]