Sprint WiMAX 4G Turns On In San Francisco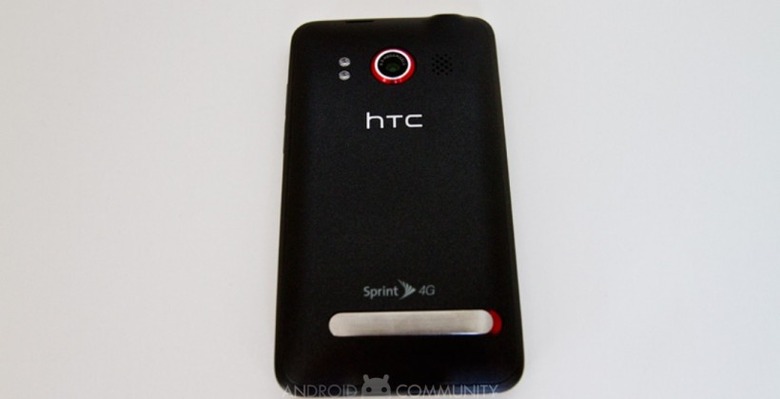 Sprint has turned on its 4G WiMAX service in the San Francisco Bay Area, bringing high-speed wireless connectivity to four new markets there. San Francisco, San Jose, Palo Alto and Oakland join the existing 67 markets Sprint and Clearwire serves, just as promised back in late November.
You'll obviously need a WiMAX-compatible device to make the most of the 4G connection, such as the HTC EVO 4G, but Sprint reckons subscribers can expect downloads ten times faster than with 3G wireless. The carrier is under pressure from arch-rival Verizon, which launched its own 4G network – based on LTE technology – earlier this month.
Press Release:
Tech Lovers Rejoice! The San Francisco Bay Area is Wired with Sprint 4G

The Power and Speed of Sprint 4G is Now Available in 71 Markets Nationwide

OVERLAND PARK, Kan. (BUSINESS WIRE), December 28, 2010 – Today, Sprint (NYSE:S) officially unleashed the power of 4G in one of the world's largest hotbeds of technological creativity and advancement – the San Francisco Bay Area. The new mobile broadband service from Sprint enables fast mobile downloads, wireless video chat and turbo-charged mobile Web browsing up to 10 times faster than 3G service1. The service will initially be available in San Francisco, San Jose, Palo Alto and Oakland. Nationwide, tech enthusiasts are enjoying the power and speed of the Sprint 4G network, in 71 markets2 across the country, including Atlanta, Boston, Chicago, Dallas, Los Angeles and New York City.

The Sprint 4G Network can be accessed with a wide range of 3G/4G capable devices. For example, tourists can snap a photo of a San Francisco landmark with their Samsung Epic™ 4G and use Google Goggles to pull up facts about it by using visual search technology. Customers can video chat on their HTC EVO™ 4G, and families traveling for the holidays can power up the Overdrive™ 3G/4G Mobile Hotspot to share 4G speeds with up to five WiFi-enabled devices – such as an iPad™, laptop, iPod Touch™ or game console – making downloads, streaming video and Web browsing fast and easy. For students, consumers and small businesses that rely on Internet access, Web browsing and social networking to stay connected, Sprint also offers Dell™ Inspiron™ Mini 10 (1012) netbook designed to deliver maximum connectivity in a compact size.

"The Bay Area is responsible for creating so much new technology and today we are bringing the power of 4G to our customers in that region who are hungry for fast mobile broadband," said Matt Carter, president-Sprint 4G. "The introduction of Sprint 4G will be a great asset for this area, and we encourage customers to try it by using one of our well-regarded 4G mobile devices."

The Bay Area's own Raj Singh of San Jose was one of five winners of the Sprint 4G App Challenge. Singh developed an innovative application to help food lovers be more productive in the kitchen. His application, Recipe Search, is a reverse recipe finder app. The user simply speaks the ingredients they have in their refrigerator or pantry and will then see a display of meals with directions for creating something with those ingredients.

Sprint first launched 4G in Baltimore in September 2008 and since then has delivered a robust portfolio of 4G devices, including smartphones, USB aircards, notebook/netbook products, mobile hotspots and routers, that are currently being used by consumers and businesses across the country.

For more information, visit www.sprint.com/4G.