Sprint 4G Hits LA, Washington DC, Ohio & More; Due San Francisco Dec 28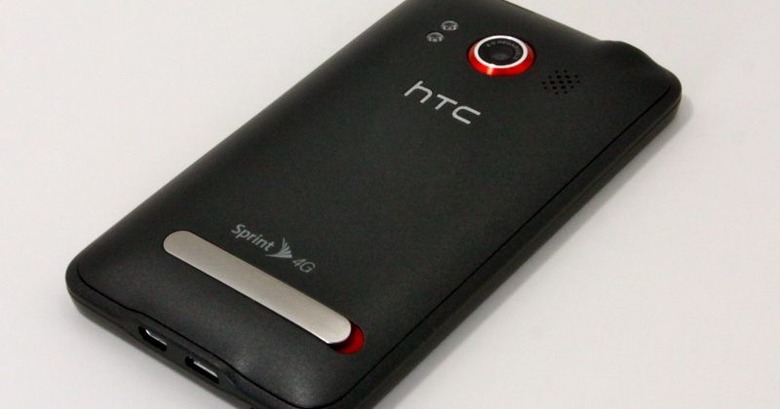 Sprint has turned on a new batch of 4G markets, bringing its WiMAX service to Los Angeles, Miami, Washington, D.C, Cleveland, Cincinnati and Columbus, Ohio. The launch means Sprint 4G is available in 68 markets across the US, with the carrier tipping San Francisco 4G service on December 28.
Sprint reckons subscribers to its 4G service will see download rates of around 3-6 Mbps, versus 600-1.7 Mbps for traditional 3G. More information at www.sprint.com/4G.
Press Release:
Sprint 4G Rolls Out in Los Angeles, Miami, Washington, D.C., Cleveland, Cincinnati and Columbus, Ohio

Sprint Expands the Power and Immediacy of 4G to 68 Markets Nationwide

San Francisco Market expected to launch 4G Service on Dec. 28

OVERLAND PARK, Kan. (BUSINESS WIRE), November 29, 2010 – Sprint (NYSE:S) today officially unleashed the power of 4G – enabling fast mobile downloads, wireless video chat and turbo-charged mobile Web browsing up to 10 times faster than 3G service1 – in Los Angeles, Miami, Washington D.C., Cleveland, Cincinnati and Columbus, Ohio. Customers in these metropolitan areas can now take full advantage of the Sprint 4G network using a wide range of 4G-capable devices. With the addition of these six markets, Sprint 4G is now available in 68 markets2 across the country, including Atlanta, Boston, Chicago, Dallas, Houston and New York City. Additionally, the wireless carrier announced that it expects to launch the San Francisco market – home to Silicon Valley and thousands of tech enthusiasts – on Dec. 28.

How will 4G benefit Sprint customers in these areas? With the Overdrive™ 3G/4G Mobile Hotspot by Sierra Wireless, a visitor to Washington, D.C., (including Northern Virginia and parts of Maryland) can connect to the Internet with a laptop or any Wi-Fi enabled device to check the news at speeds that are up to 10 times faster than 3G. A hungry tourist in Miami, Fort Lauderdale or Palm Beach can search for the best food truck in their vicinity using one of the food-truck applications in the Android™ Market on Samsung Epic™ 4G. If sports fans in Cleveland, Cincinnati or Columbus are looking for up-to-date scores, no problem – it's easy and quick to find on HTC EVO™ 4G. And, surfers in Los Angeles can forgo the waves and surf the Internet on-the-go using the first 3G/4G-embedded netbook and notebook from Sprint – the Dell™ Inspiron™ Mini 10 (1012) netbook and Dell™ Inspiron™ 11z notebook.

"We have witnessed a great demand from our customers for 4G speeds, power and capabilities in these cities already and today they officially have it," said Matt Carter, president-Sprint 4G. "We are proud to deliver on our commitment to serve our customers and deliver 4G to more major metropolitan areas in 2010."

Sprint first launched 4G in Baltimore in September 2008 and since then has delivered a comprehensive consumer, business and public sector strategy and a robust portfolio of devices, consisting of phones, USB aircards, notebook/netbook products, mobile hotspots and routers, that are being used by satisfied consumers and businesses.

To get an insider's view about how Sprint is making sure that 4G is ready for its customers, visit the YouTube Web video series "Wiring Up 4G." Videos are available for Los Angeles and New York City.

Sprint is delivering the power of 4G as the majority shareholder of Clearwire, the independent company that is building the WiMAX network. For more information, visit www.sprint.com/4G.

About Sprint Nextel

Sprint Nextel offers a comprehensive range of wireless and wireline communications services bringing the freedom of mobility to consumers, businesses and government users. Sprint Nextel served more than 48.8 million customers at the end of the third quarter of 2010 and is widely recognized for developing, engineering and deploying innovative technologies, including the first wireless 4G service from a national carrier in the United States; offering industry-leading mobile data services, leading prepaid brands including Virgin Mobile USA, Boost Mobile, Common Cents Mobile and Assurance Wireless; instant national and international push-to-talk capabilities; and a global Tier 1 Internet backbone. Newsweek ranked Sprint No. 6 in its 2010 Green Rankings, listing it as one of the nation's greenest companies, the highest of any telecommunications company. You can learn more and visit Sprint at www.sprint.com or www.facebook.com/sprint and www.twitter.com/sprint.

1 "Up to 10x faster" based on download speed comparison of 3G's 600 kbps vs. 4G's 6 Mbps. Industry published 3G avg. speeds (600 kbps-1.7 Mbps); 4G avg. speeds (3-6 Mbps). Actual speeds may vary by plan or based on other factors.