Sprint snatches up 33% stake in music streaming service Tidal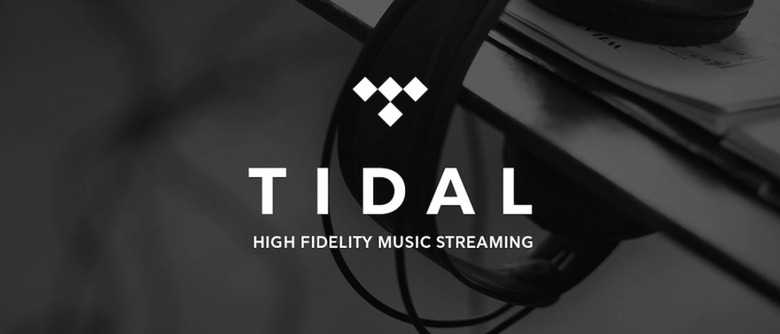 In a rather interesting turn of events, Sprint has announced that it's purchased a 33% stake in Tidal. Rumors have been swirling for months about a potential Tidal acquisition, and while this isn't quite the same, it's still financial help at a time when Tidal is struggling.
Of course, Sprint is struggling too, and it's hoping that having exclusive Tidal content to offer subscribers will help with that. This has been a strategy we've seen other carriers pursue, buying up content producers and streaming services in an attempt to add value for subscribers. Sprint, of course, isn't buying the whole hog here, rather taking a third of the business itself and partnering with Jay-Z and the other artist-owners over at Tidal.
In the announcement of this acquisition, Sprint says "Tidal and its artists will make exclusive content that will only be available to current and new Sprint customers." That doesn't necessarily mean subscriptions to Tidal will be free or discounted, however. Indeed, later in the announcement, Sprint says that the exclusive content on offer will be given to customers who also subscribe to Tidal.
So, even though Sprint has 45 million postpaid and prepaid subscribers, we probably won't see Tidal's listener count jump up by that amount. Still, this might end up being a good thing for Tidal in the end, as access to that many new customers could help it in its quest to gain market share against more established services like Spotify and Pandora. This will apparently be a close partnership too, with Sprint CEO Marcelo Claure joining Tidal's Board of Directors.
Terms of the deal weren't disclosed in the official announcement, but an unnamed Billboard source says that this 33% stake in Tidal could have cost Sprint as much as $200 million. That's a lot of cash for Sprint to drop, so expect to see the carrier push this Tidal subscriptions hard in-store. More details on what this means for Sprint subscribers will likely surface in the coming weeks and months, so stay tuned for that.