Sprint slashing Touch Pro2 to $200; matching Verizon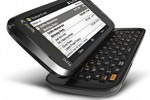 Considering the Sprint HTC Touch Pro2?  We'd find something else to do today besides head down to your local Sprint store, given that the latest leaks from the carrier tip an imminent price cut for the Windows Mobile smartphone.  As of October 1st, the Pro2 will apparently be $199.99 with a new two-year agreement and following a mail-in rebate.
The new price brings Sprint in line with Verizon, who also offer the Pro2.  Some buyers who have already picked up the Sprint handset within the past 30 days are reporting that Sprint customer care have refunded them the difference between their purchase price and the new price.
[via Boy Genius Report]