Sprint Announces HTC Touch Pro 2 for September 8 Due Date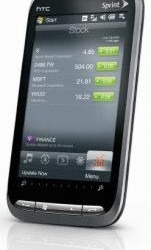 And it's going to cost a pretty penny. While the T-Mobile Touch Pro 2 is already available for the same price, there were a few people out there who were hoping that HTC's Touch Pro 2 would see at least somewhat of a price drop, once it reached the Now Network. Either way, we're sure someone out there is still clamoring for this thing, and thankfully September 8 seems to be the day of days, so to speak.
We've already provided a review for you, so if that got you interested in this new piece of tech, and you're on the Sprint Network, then get ready to drop a hefty $349.99 after a $100 rebate. You're going to have to sign a new two-year contract of course, and sit atop a data plan, but that's nothing new. As for the specs, nothing's changed with the launch. It's still running WindowsMobile 6.1, has a full, slide-out QWERTY keyboard, and a 3.6-inch touchscreen.
And now that the Touch Pro 2 is ready to hit Sprint, we should be "eagerly awaiting the AT&T" version here soon. With T-Mobile USA users already using theirs, were you one of the lucky ones to grab one? If so, what do you think? Is it everything you wanted and more? If you're on Sprint, are you waiting to grab this thing as soon as it's available? Or are you going into a store to play with one first, before you smack down your money?
[via WM Experts]