Sprint laying off 8,000 by end of March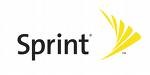 Sprint have become the latest company to announce job losses, with the news that the carrier is making 8,000 employees redundant in an attempt to reduce labor costs by around $1.2bn.  No specific details regarding the job losses have been revealed, though Sprint say they will "impact all levels of the company" together with varying across geographic locations.  In addition, pay increases and 401(k) contributions will also be affected.
In addition to extending the existing suspension of annual salary increases, started last year, through 2009, Sprint will also suspend the 401(k) match for 2009.  It will also freeze its tuition reimbursement program this year, with no word on when any of these policies will be reversed.  Q1 2009 will be hit with charges in excess of $300m covering redundancy pay-outs.
Sprint expects the redundancies to be finalised for the most part by March 31st 2009.  The carrier is bringing forward the release of its 2008 financial data to February 19th, likely in an attempt to reassure wary investors and analysts.
Press Release:
Sprint Nextel Announces Actions to Reduce Labor Costs by about $1.2 Billion

OVERLAND PARK, Kan., Jan 26, 2009 (BUSINESS WIRE) — Sprint Nextel Corp. (NYSE: S) today announced that the company will take actions in the first quarter of 2009 to reduce internal and external labor costs by approximately $1.2 billion on an annualized basis. The actions include the elimination of approximately 8,000 positions within the company, which is expected to be largely completed by March 31. The positions to be eliminated will impact all levels of the company, and the impact on geographic locations will vary.

The reduction total includes approximately 850 positions expected to be eliminated under a voluntary separation plan started late last year. The company expects to recognize a charge in excess of $300 million in the first quarter of 2009 for severance and related costs associated with the reduction.

"Labor reductions are always the most difficult action to take, but many companies are finding it necessary in this environment," said Sprint CEO Dan Hesse. "We continue to improve the customer experience and these improvements are reflected in much higher levels of satisfaction in customer surveys and in independent performance tests. Our commitment to quality will not change."

Sprint has seen a notable reduction in calls per subscriber to customer care and increased customer satisfaction resulting from customer service improvements. The company is committed to these high standards of customer care and innovation. In line with this commitment, the headcount reductions in these functions will be less than in non-customer facing groups. Furthermore, the company's networks continue to operate with current best-ever metrics and has resulted in Sprint being named by Gizmodo as the winner of its nationwide 3G data test last month. Sprint also offers customers the best value in the industry plus high-performance devices like the Samsung Instinct(TM), the BlackBerry Curve(TM) and the upcoming Palm Pre(TM), that make it easy for customers to enjoy everything their wireless handsets can do.

The labor cost reductions are the latest action in the company's efforts to make its cost structure more competitive in the industry and to remain financially secure in a challenging economic environment. Sprint repaid $2 billion in debt in the second half of 2008, and renegotiated its credit facility terms with the expectation of sufficient liquidity to pay debt coming due during the next two years. At the end of the third quarter 2008, the company had a cash balance of $4.1 billion, and said that it had expected to continue to generate Free Cash Flow in the fourth quarter.

Company cost reductions also include a decision to suspend the 401(k) match for 2009, to extend a 2008 suspension of annual salary increases through 2009, and to suspend its tuition reimbursement program for 2009.

The company will release its fourth quarter 2008 financial results on Thursday, Feb. 19, which is earlier than previously announced. Information on accessing the earnings conference call will be issued a week in advance.