Sprint ends "One Up" plan 4 months after intro in favor of "Framily"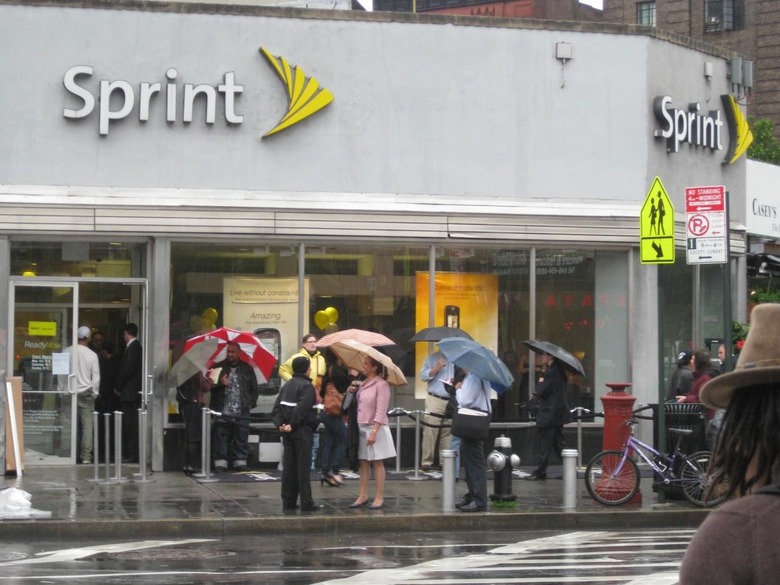 Just so you're aware, there's a new word in the English language this month, one made by Sprint, one called "Framily." If you're getting pumped up about the many, many new plans and changes in the way you'll be tossing down cash to the top four carriers in the USA this year and throughout the last for mobile data, Sprint's switch-up should really throw you for a loop. Just four months after introducing their "One Up" handset upgrade plan, they've decided to axe it entirely.
Supposing you're completely up on every one of these relatively confusing changes that've been going on over the past several months, Sprint has decided to throw a wrench into the mix. Working with a brand new "Framily" plan, users will no longer be able to purchase an "eligible" device with 24 monthly installments of cash. After this "One Up" plan's 24 months of tossing down dollars, users were allowed to give the device back and buy a new one.
Sound like a really awesome plan to you? Sprint didn't think so either.
Sprint has, instead, introduced a plan that allows new customers to pay $55 a month per line for unlimited talk and text and 1GB of data – with unknown overages. Each new Framily member will add $5 a month to be part of the same plan – with the same pot of data, no more. The part that replaces the One Up plan doused by Sprint is a $20-per-month charge instead of the $5 charge, this allowing a Framily member to re-up their phone each year and get unlimited data.
Your old phone must still be returned to Sprint in perfect condition and in full working order for this re-up plan to work inside the Framily plan, of course.
VIA: Sprint