Sprint CEO: "Not faux-G, 4G" on our network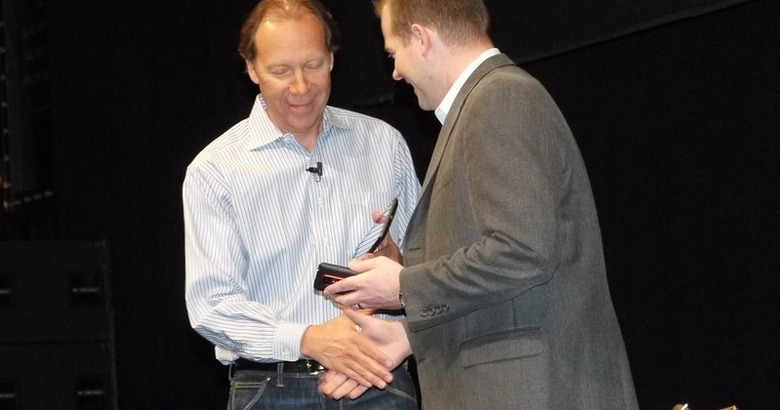 With the AT&T/T-Mobile USA acquisition still hanging in the air, and a keynote this morning attended by Sprint, Verizon and AT&T execs but punctuated with no small number of barbs, it comes as little surprise that Sprint CEO Dan Hesse took a pot-shot at rival 4G networks during the Sprint CTIA 2011 keynote today. In among announcing the HTC EVO View 4G, Hesse pointedly highlighted that the WiMAX-enabled Flyer delivers "not faux-G, 4G" on his network.
The comment is a deliberate snub against rivals like AT&T and T-Mobile, who are currently using HSPA+ to deliver higher-than-3G speeds on their networks, and branding it 4G. As we ourselves discovered in our ATRIX 4G review, however, not all 4G flavors are created equal: Sprint's WiMAX comfortably out-performs AT&T's HSPA+.
Still, put back to back with Verizon's LTE, and WiMAX starts to look less impressive; currently the CDMA rival leads the pack when it comes to throughput speeds. Hesse may have coined a cute soundbite, but the proof of the pudding is in the speed tests.