Sprint Android 2.2 update for HTC EVO 4G due "in near future"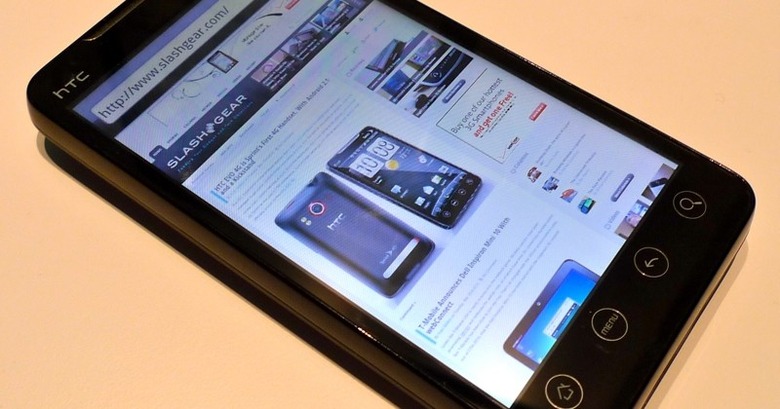 Sprint has confirmed that an update for the HTC EVO 4G is in the works, that will update the WiMAX-capable smartphone to Android 2.2 Froyo as rumored earlier in the week.  The new firmware will bring Flash support to the EVO 4G's browser along with Bluetooth voice dialling and improved Exchange ActiveSync support, as we've seen on other Android 2.2 devices.  Meanwhile, judging by Sprint's phrasing, the EVO 4G won't be the only 2.2 device the carrier has planned.
"As work on finalizing the software is underway, Sprint expects to launch Android 2.2 in the near future. It will also be available as an upgrade on the recently launched HTC EVO 4G. With the Android 2.2 upgrade, customers can expect improvements to include the following benefits among others: updates to user interface, improved EAS Support, improved browser performance including Flash 10x Support, voice dialing over Bluetooth and application storage on external memory" Sprint
Which other handsets will get an update remains to be seen, however, as does a definitive timescale for the new software's release.  We're presuming that Sprint have been working closely with HTC to get the Sense UI running on the EVO 4G up to speed with the newest Android release; whether that means HTC are imminently ready to release 2.2 for other Sense devices, such as the HTC Desire, is also unclear.
[via Android Community]