Sprint 4G spreads: WiMAX in 43 areas, New York by end of 2010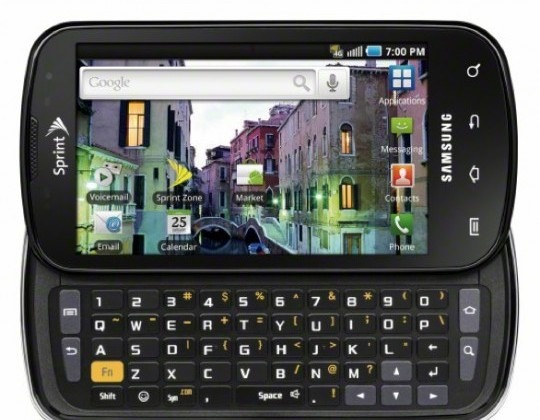 The flagship device to use it may be rarer than hens' teeth but that hasn't stopped Sprint from pushing 4G market growth, with seven new metropolitan areas getting access to the WiMAX goodness.  Rochester, N.Y., Syracuse, N.Y., Merced, Calif., Visalia, Calif., Eugene, Ore., Tri-Cities, Wash., and Yakima, Wash. take Sprint's coverage to 43 markets, though there's still a significant absence in high-profile areas like NYC.  According to Sprint's Dan Hesse, New York should see WiMAX arrive by the end of 2010.
That puts it perilously close to Verizon's rumored November LTE launch, though so far we've not heard which markets the rival carrier will be targeting initially.  Sprint have a second 4G-capable handset, the Samsung Epic 4G, due to launch "in the coming months" which hopefully won't suffer the same stock shortages as HTC's devices.
Press Release:
Sprint Launches More 4G Markets in New York, California, Oregon and Washington

Next generation wireless service to reach customers in Rochester, N.Y., Syracuse, N.Y., Merced, Calif., Visalia, Calif., Eugene, Ore., Tri-Cities, Wash., and Yakima, Wash.

OVERLAND PARK, Kan., Jul 12, 2010 (BUSINESS WIRE) –

Today, Sprint (NYSE:S) launched 4G service in Rochester, N.Y., Syracuse, N.Y., Merced, Calif., Visalia, Calif., Eugene, Ore., Tri-Cities, Wash., and Yakima, Wash. These seven metropolitan areas add to the growing list of markets that are 4G-enabled and mark the first 4G launches for New York and California. With today's seven metro launches, Sprint now offers 4G in 43 markets and expects to have 4G service in many more – including Los Angeles, New York and Miami – by the end of 2010.

With 4G, Sprint defines a new era in wireless. Sprint 4G customers experience fast mobile downloads, seamless streaming video, and turbo-charged Web browsing. This new wireless technology also allows for video chat via the recently released HTC EVO(TM) 4G, America's first 3G/4G wireless smartphone. To demonstrate the confidence that Sprint has in the power of 4G, Sprint offers the Sprint Free Guarantee, which allows customers to try 4G for 30 days. If they are not satisfied, they can cancel service and have the opportunity to be fully reimbursed.1 Sprint also offers simplicity and savings vs. competitors with Everything Data plans, which include unlimited Web, texting and calling while on the Sprint network for one low price.

"We are hearing a lot of positive feedback from our 4G customers who are using HTC EVO and mobile broadband connectivity," said Matt Carter, president of 4G, Sprint. "People are hungry for faster wireless speeds, 3G/4G smartphones and unlimited data plans – and, Sprint offers all of these. With Sprint 4G, we are entering a new world of wireless possibilities."

As summer travel begins, people will find that 4G is available in many markets across the country: California – Merced and Visalia; Georgia – Atlanta and Milledgeville; Hawaii – Honolulu and Maui; Idaho – Boise; Illinois – Chicago; Maryland – Baltimore; Missouri – Kansas City and St. Louis; New York – Rochester and Syracuse; Nevada – Las Vegas; North Carolina – Charlotte, Greensboro (along with High Point and Winston-Salem), Raleigh (along with Cary, Chapel Hill and Durham); Oregon – Eugene, Portland and Salem; Pennsylvania – Harrisburg, Lancaster, Philadelphia, Reading and York; Texas – Abilene, Amarillo, Austin, Corpus Christi, Dallas/Fort Worth, Houston, Killeen/Temple, Lubbock, Midland/Odessa, San Antonio, Waco and Wichita Falls; Utah – Salt Lake City; Virginia – Richmond; Washington – Bellingham, Seattle, Tri-Cities and Yakima. For more information, visit www.sprint.com/4G.

Sprint is harnessing the power of 4G as the majority shareholder of Clearwire, the independent company that is building the WiMAX network.