Rumor: Verizon LTE network to launch on November 15 with LTE handsets on Black Friday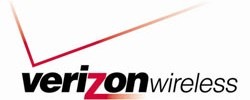 Verizon has promised us LTE networks will start showing up late this year for a while now. According to a tip sent to BGR, we will in fact be getting LTE coverage on Verizon Wireless this year and the day is November 15.
Much like WiMax, the LTE networks will only be offered in limited areas to start with. There will be 25 markets at launch according to the tip. Perhaps better news it that Verizon is not pulling a Sprint and only offering PC dongles, there will be hadsets on Black Friday to take advantage of the data speeds.
The tipster further claims that the data plans will be tiered, but there will be no $10 up charge to access 4G like Sprint charges. This is good news and I can't wait until 4G is everywhere.