Spring Design to officially unveil Alex eReader at CES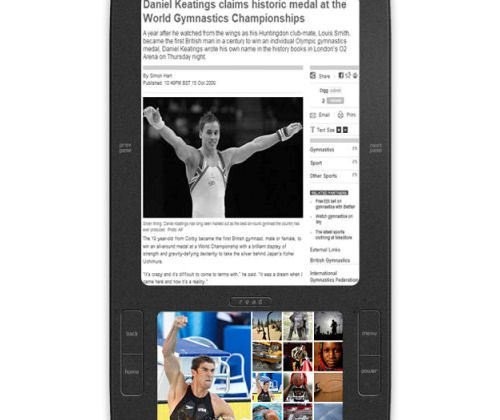 You might recall that cool Spring Design Alex eReader that was announced a few months back. The device has been in the middle of some controversy after Spring Design claimed that Barnes & Noble stole its IP to design the slick Nook eReader.Spring Design has now announced that it will be officially pulling the wraps off the Alex eReader at CES in a few weeks at a press only luncheon on Friday January 7 at 11:30 in Las Vegas. The full browser capabilities will be shown off along with the patented dual screen interaction tech.
The Alex has a 3.5-inch color browser LCD on the bottom and a larger 6-inch EPD screen for reading books. The Alex is powered by Android and books are stored to a removable microSD card slot.