Spring Design and Google team to bring content to Alex eReader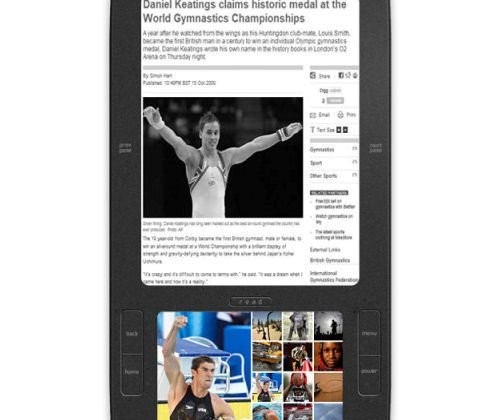 I think the Alex eReader from Spring Design is one of the coolest readers out there right now. The Alex will be making its official debut at CES this week. Spring Design and Google have announced that they are teaming up to bring content to the Alex reader.
Spring and Google have an agreement in place that gives the users of the Alex eReader access to one million book titles that Google has online. To access the books the user will take advantage of the Android browser built into the Alex reader.
The cool part about the feature is that as the user reads the book or story on the B&W screen, links can be clicked and they will open in the color screen the Alex features. Spring will also include a set of Google APIs with the Alex that lets users search books and download them.