Spring Design Alex on sale Tuesday March 16th?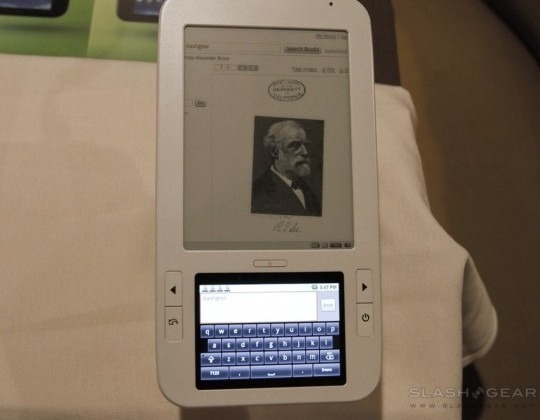 From one delayed ebook reader to another, and it's now the turn of the Spring Design Alex to throw some grist into the rumor mill.  According to our tipster the company's Android-based dual display ereader – which has an E Ink panel up top and an LCD touchscreen underneath – will go on sale at the company's site come Tuesday March 16th.
Spring Design had previously been promising early March 2010 availability for the Alex, though that time period came and went.  In fact, at time of posting the company's store page still reads "Thanks for your patience. We're almost ready with our Alex store. Keep checking in and by the first week of March you'll be able to order your Alex online."
Before that, a February 22nd release had been suggested.  We've got a request in with Spring Design for more information, and will update as and when we hear back from them.
Spring Design Alex hands-on demo:
[vms 64055d5ca3e5a354acbe]
[Thanks Alex!]