Spotify's ICS upgrade brings the heat, we go hands-on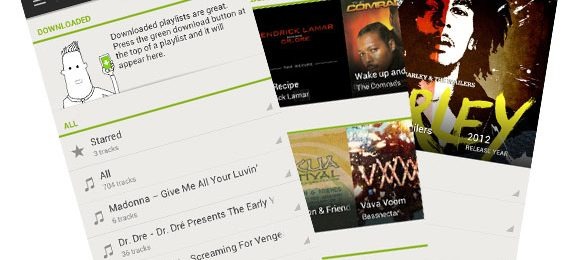 It's time to have a look at the upgrade Spotify promised us this morning with a basic hands-on – will it live up to the hype? And more importantly perhaps, will it be worth the wait? Users used to getting updates to their apps several times a month have been a bit baffled for several months now since Spotify launched in the USA and their Premium service (which includes this Android app) has gone relatively un-noticed by the developers who created it, or so it seemed – until now.
What's been going on behind the scenes, it would seem, is the Spotify developer crew not just upgrading the app so that it works better, but giving it a full face-lift to bring it up to the Android 4.0 Ice Cream Sandwich age. This look reflects fabulously the way this newest version of Android was meant to look – Holo in its appearance and its feel. Spotify users will be satisfied with this build, I'll say that, by the time the real full Google Play app store release is dropped.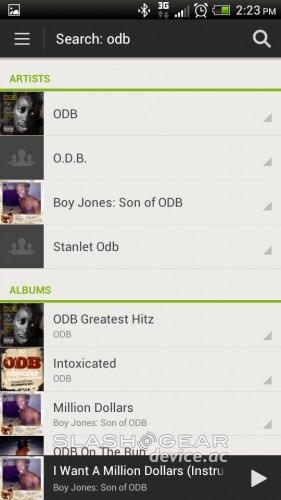 What we've got here is a preview version, again, a Beta in other words. This means there's bound to be some hickups – and there are – that wont follow through to the final release. There's a bit of pressure that must be applied to some of the sliding between albums in the new area, some time required for slower connections before album covers will load, but in all we're seeing an application that's about to be fantastic.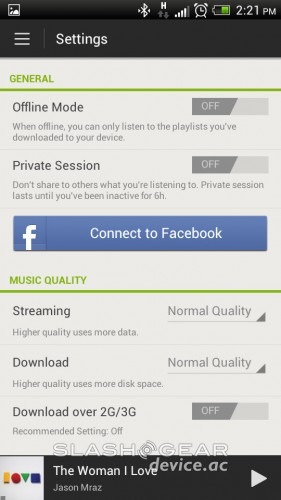 I should let you know that this app is something I use on the regular thanks to Spotify letting us in on the Premium experience early – and this newest build feels good in practice as well as at home. I use Spotify in the car because not only does it stream just a tiny bit better than Google Music, it has the swipe to advance tracks option which is absolutely invaluable when I'm not able to touch the screen.
This version has all the advancements we spoke about this morning in the release and download post plus more, a real set of plusses for an already decent app. And again, it looks a whole lot nicer. Get ready for the full release soon!