Spotify, Virgin America team to bring music in the sky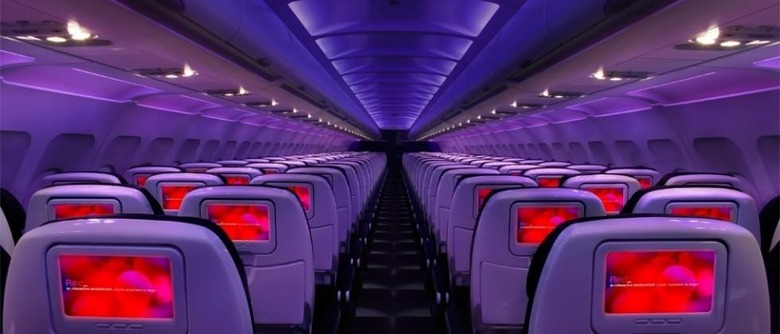 Virgin America, the airline, has teamed up with Spotify to offer the latter company's music catalogue as a complementary service to its customers. This makes Virgin America the first airline in the U.S. to strike up a partnership with the music streaming service. Through this, those flying on the service will have access to all of the music on Spotify's network, as well as more than 60 curated "mood lists" playlists that have music inspired by various cities.
The Mood Lists, as they're called, are playlists with music that is tailored to one's travel destination. If you're going to Chicago, for example, you can listen to the "Welcome to the Windy City" playlist, while those flying to New York can fire up the "Empire State of Mind" option. Virgin lists the playlists on its website for anyone to access.
It appears more than one playlist is available for some cities. Mood Lists are available for cities that include Newark, Portland, Seattle, San Diego, Boston, Austin, Los Cabos, New York City, Maui, Palm Springs, and more.
Joining the Spotify partnership is a similar deal with the New York Times, which gives those on the flights complementary access to some of the Times content, including Most Viewed stories, Travel and Tech, Business and more. In late September, Virgin America teamed up with Netflix to offer the video streaming service to its customers.