Streaming media giant Netflix and airline Virgin America have just announced they're partnering for a new promotion that brings high-speed WiFi, and the subsequent binge-watching, to the skies. Starting this week and until March 2nd, 2016, Netflix subscribers will have access to free WiFi on Virgin America flights with ViaSat WiFi-equipped aircrafts, allowing them to watch the video service's entire catalog from 35,000 feet.
Netflix subscribers don't need to do or have anything special, as they're able to watch content from their own devices. If a Virgin America passenger doesn't have Netflix, they can still sign up for the 30-day trial and get access to the in-air WiFi.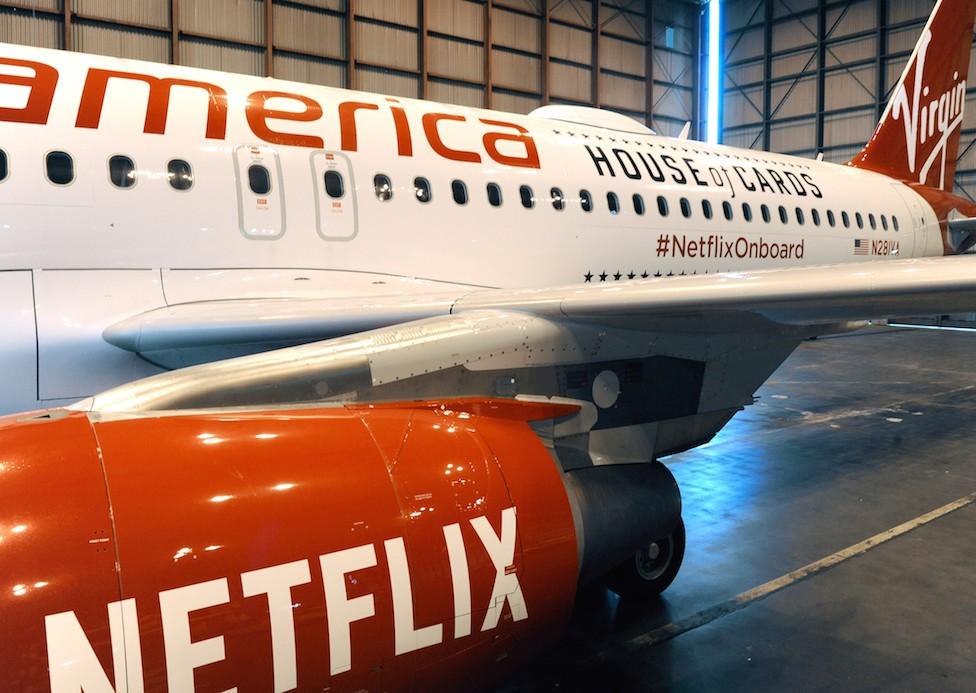 Virgin America recently partnered with ViaSat Inc earlier this summer, bring WiFi that is said to be "8 to 10 times faster" than what other aircraft systems can offer. The airline says that it's because of these speed improvements that streaming video content from the air is possible.
On Netflix's part, this promotion also reinforces their view that downloading content for offline access is not the future of streaming. The company recently stated that it has no plans to offer offline viewing in the near future, despite recent announcements from Amazon that it will allow Prime Video users to do just that.
"This advances our goal to bring Netflix to members wherever they are and whenever they want," said Netflix's global head of business development Bill Holmes. "For us, the future of streaming technology is about delivering an on-demand service that takes advantage of the expansion of Wi-Fi to public places, parks and now airplanes."