Spotify US sign-up page offers early access on imminent launch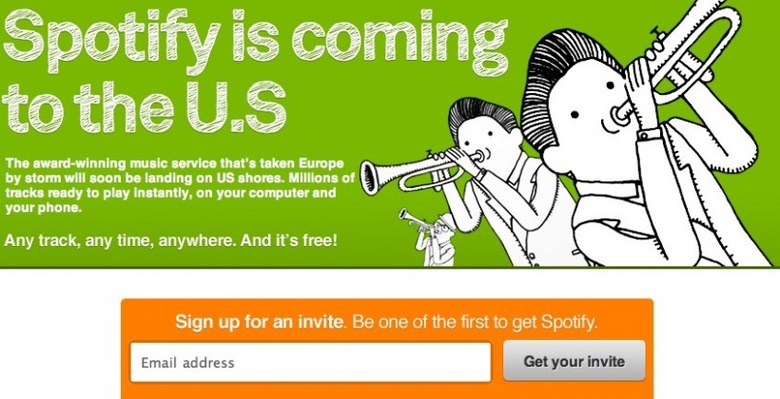 Spotify has begun collecting pre-interest registrations ahead of its US launch, asking people to sign-up if they want to be among the first batch of users. The exact launch date for the service is yet to be confirmed, though Spotify says it "will soon be landing on US shores."
Spotify looks to be following the same pattern as it previously operated in Europe, where free accounts were distributed via invite from existing members, or unlimited accounts available if users agree to pay monthly fees. Those fees also remove the adverts which periodically interrupt playback, as well – in the more expensive package – as allowing streaming to a mobile device, such as an iOS or Android smartphone.
Rumors last week suggested that the Spotify US launch could be mere weeks away and this new sign-up page may lend weight to that. The company has struggled to convince US labels that there are enough people interested in subscription packages to offset the free access.