Spotify US Launch May Include Only Partial Label Support?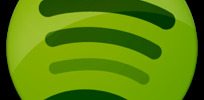 Spotify has been impressing European users for a couple of years now, and driving would-be US streaming music subscribers crazy with talk of an eventual US launch. Now, according to the FT, Spotify is considering rushing out US availability with only partial support from the major record labels, negotiations with which – insider sources suggest – have proved the biggest hurdle to service expansion.
For its part, Spotify says it's still in discussions with Universal, Sony, Warner and EMI for US licensing of their artists for streaming playback. The company is under pressure to become financially stable: it recorded a £16.6m ($26.4m) loss in the UK last year, and Spotify's auditors warned of "material uncertainty which may cast significant doubt about the group's ability to continue as a going concern" back in 2009.