Spotify UI adopts darker colors for unity across platforms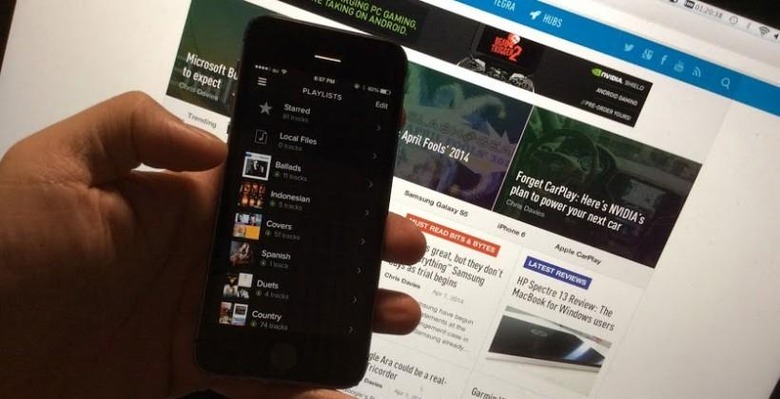 Spotify is one of the more popular streaming services out there for music fans. It has changed the colors of its user interface in an effort to be more uniform across all the platforms where it is available. New colors are a departure for the service since it has used the same basic color scheme since it launched. The new colors are much darker with liberal use of black and high contrast white.
The overall look is attractive and easy to read when searching for music to listen too. The new look will be rolled out across all platforms including the iPhone, desktop and web starting today. Spotify says that the new darker look will land on the Android platform soon. Spotify likens its new darker look to watching a movie at the theater with dimmed lights. The darker surrounding color makes text and album art stand out.
One of the main design goals of the new UI was to be functional and straightforward. The darker design with lots of black stood out across different age groups around the world in testing. Along with the new color, Spotify is also updating the "Your Music" feature that gives you easy ways to organize and save the music you want to hear.
Options for browsing and organizing the music include by songs, albums, or artists. In the old Spotify "Your Music" section, all the tracks you starred were in one big heap in a single category making it hard to find specific content if you had a lot of tunes in there. The "Browse" feature also gets additional localized content. Those two changes are part of the upgrades that come of the purchase of The Echo Nest. When Spotify purchased The Echo Nest, Rdio stopped using the service.