Spotify takes on Apple Music with AI personalized mixtape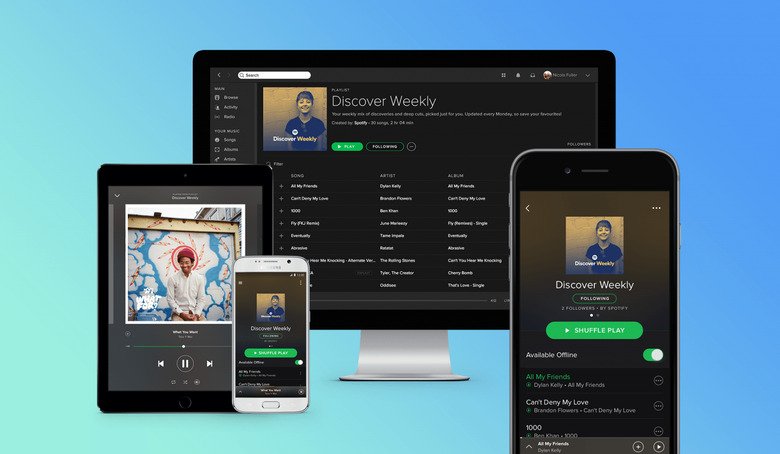 Spotify is rising to the challenge of Apple Music's human-curated playlists, promising the sort of individualized mixtape that only a computer could deliver. Dubbed Discover Weekly, Spotify's new service looks at each user's listening history and then comes up with suggestions based on that, along with what related tracks other people are listening to and adding to their own playlists. That's then wrapped up into a new "mixtape" every week.
The result shows up at the top of the playlist folder in the Spotify app on desktop and mobile. According to Spotify, it's entirely unique to each user.
That degree of individualization is something that sets Discover Weekly apart from Apple Music. Apple's much-vaunted streaming service relies on human editors to pick tracks and build playlists, for what the company argues is a more harmonious mix.
However, the downside to relying on actual people is that it would be far too labor-intensive to human-curate a different playlist for every individual subscriber.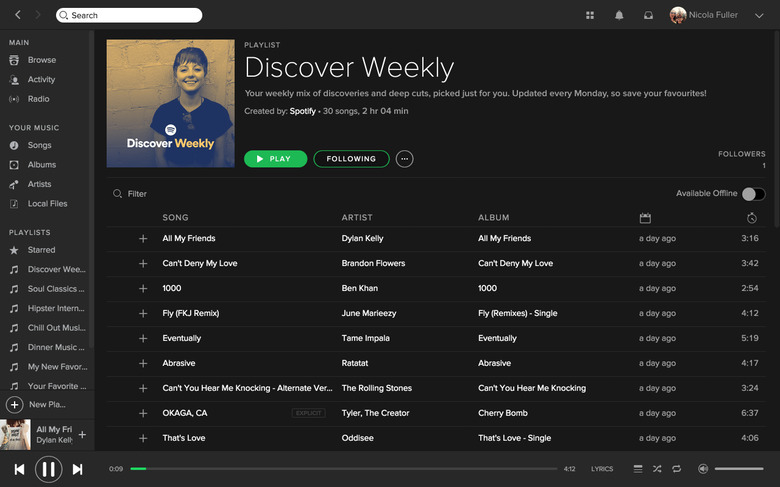 Instead Spotify has turned to a combination of algorithm and human intervention, the company tells SlashGear, though it's not clear what proportion of both is involved in the "secret sauce" of Discovery Playlist.
Since it's heavily-customized, Spotify says it needs a little time to figure out everybody's individual playlists; you can apparently expect it to show up in a few weeks, and typically under a month.
One thing to remember is that the virtual mixtapes are ephemeral: each week's new selection of tracks deletes the previous one. Spotify's advice is to save any songs you particularly like to another playlist.