Spotify Spreads: Streaming Service Hits Germany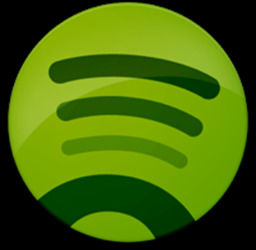 Streaming music service Spotify has launched in Germany, overcoming long-standing music licensing headaches to bring free and paid plans to its thirteenth market. As expected, Spotify is offering its usual free plan – supported by adverts – as well as two premium plans, with €4.99 for ad-free listening with Spotify Unlimited, and €9.99 for Spotify Premium with mobile access.
Spotify Premium also allows users to cache tracks on their computer or mobile device for offline playback, handy when they're outside of internet access. Tracks are also delivered at higher quality, and subscribers can stream them to home A/V kit such as certain Onkyo network-connected receivers.
The German release of Spotify had been anticipated for some time, with the company claiming the time taken to launch had been occupied with trying to get the software and service experience just right. However, industry observers suggest the headache had been more about negotiating deals with GEMA, the German agency responsible for managing royalty payments, a notoriously difficult prospect.
Meanwhile, Spotify has been working hard to expand its service from solely providing streaming music to getting fingers into various other entertainment pies. The company announced Spotify Apps last year, wrapping more information around tracks from partners like Last.fm, Songkick and Rolling Stone. Perhaps more useful to music fans, however, was gapless playback, introduced as part of a service upgrade last month.