Spotify Siri integration finally enters beta in iOS 13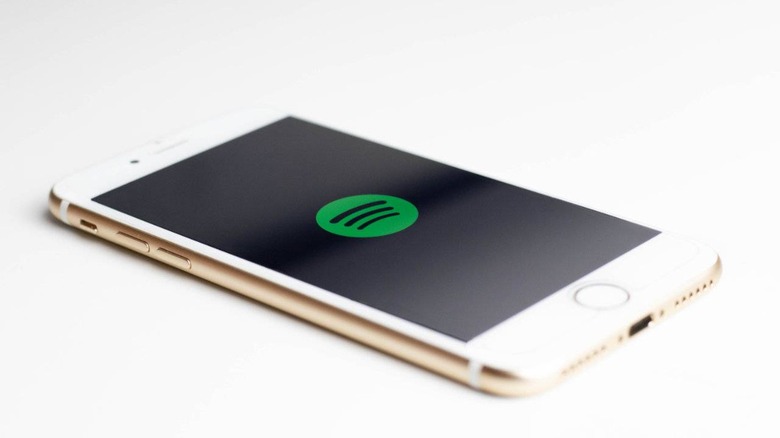 It's been a long time coming, but it looks like Spotify is finally going to gain Siri integration in iOS 13. Apple indicated as much when it opened up the SiriKit framework to third-party app makers earlier in the summer, and it seems that Spotify has wasted little time in beginning to work on Siri integration. The feature has been added in Spotify's latest beta version, which suggests that an official release isn't that far off.
This beta feature was first spotted by The Verge's Tom Warren, who reports that Spotify's Siri integration works just as you'd expect it to. Saying something like "Hey Siri, play Taylor Swift on Spotify" will bring up a playlist packed with Taylor Swift songs on the service, while users can ask Siri to play specific songs, playlists, or albums as well.
Spotify is finally getting Siri support with iOS 13. You can ask Siri to play songs, albums, and playlists. Here's how it works: https://t.co/Oc7LegT5yr pic.twitter.com/6F97fbjLtX

— Tom Warren (@tomwarren) September 27, 2019
The Verge says that while this integration works well on AirPods and iPhone, it doesn't work with Apple Watch since that device doesn't have a dedicated app. Siri also struggles with finding podcasts, but it's possible we can chalk that up to this being a beta that doesn't have all features implemented yet.
Regardless of how far along Siri support is at this early stage, it's still a great thing to see, in part because the lack of Siri support for third-party apps has been a major point of contention between Spotify and Apple. Earlier this year, Spotify filed a complaint against Apple with the European Commission and accused Apple of being a "monopolistic" company.
Part of Spotify's complaint revolved around the fact that Apple hadn't let Spotify integrate Siri and HomePod support into its iOS app, while Apple Music does allow for Siri playback controls. Granted, Spotify's grievances concerning Siri are only part of its complaint, but this might help ease some of the tension between the two companies going forward. We'll see how long it takes Spotify to roll out Siri support to everyone, but hopefully it isn't long.