Spotify takes another shot at "monopolist" Apple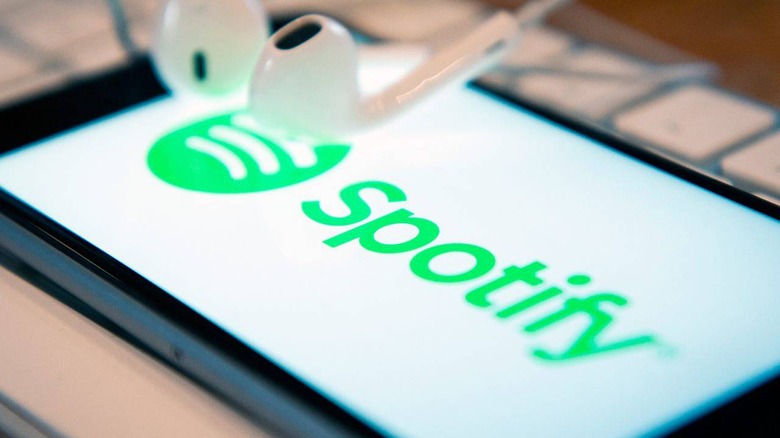 Last week, Spotify filed an antitrust complaint with the European Commission against Apple. While the complaint is a multifaceted one, the long and short of it is that Spotify claims Apple has an unfair advantage when it comes to competing on the App Store. Since Apple gets the final say when it comes to what's published on the App Store, it can use that power to disadvantage competitors while giving its own apps (Apple Music in this instance) a leg up.
Spotify's complaint started what has quickly turned into a public war of words between the two companies. Not long after the complaint was filed, Apple shot back at Spotify, arguing that it "wants all the benefits of a free app without being free." Apple ended its statement by saying that while Spotify is forcing the music industry to take a step back through its ongoing lawsuit with the US Copyright Royalty Board, Apple has sought to "grow the pie" for artists and publishers via the App Store.
If you thought the bickering would end there, you were mistaken. Spotify wasted little time in responding to Apple's response, delivering a harshly-worded statement to Variety. Though the statement is fairly short compared to websites and press releases these two companies have crafted in their ongoing dispute, it still isn't very nice to Apple. Have a look at the full statement below:
Every monopolist will suggest they have done nothing wrong and will argue that they have the best interests of competitors and consumers at heart. In that way, Apple's response to our complaint before the European Commission is not new and is entirely in line with our expectations.

We filed our complaint because Apple's actions hurt competition and consumers, and are in clear violation of the law. This is evident in Apple's belief that Spotify's users on iOS are Apple customers and not Spotify customers, which goes to the very heart of the issue with Apple. We respect the process the European Commission must now undertake to conduct its review.
One major hang-up Spotify has with the App Store is the so-called "Apple tax" charged to third-party apps. All of the apps that are hosted on the App Store are subject to a revenue split that sees 70% of revenues go to the app creators and the remaining 30% go to Apple. This is true for not just paid apps, but also apps that offer monthly subscriptions or in-app purchases, provided those are paid for using Apple's IAP system.
Spotify argues that this revenue split model gives Apple a window to undercut its competition with apps of its own. For instance, with Apple Music, Apple can charge a lower monthly cost that Spotify can't match or beat because it loses 30% of its revenue from iOS subscriptions to the App Store's revenue split rules.
We'll see what the European Commission decides in reviewing Spotify's complaint, but one thing is clear: these two companies are not very fond of each other at the moment. While we're thinking that Apple probably won't respond to this latest statement, stranger things have happened. In any case, we'll keep an eye out for more, so stay tuned.