Spotify Running jogs onto Android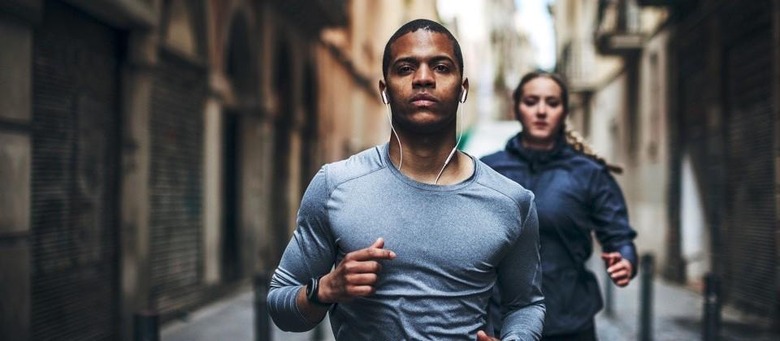 Spotify has just announced that its Android app has been updated and now features its new Running playlists feature. Previously limited to Spotify's iPhone app, the tool automatically generates a song playlist that matches a runner's tempo. The setting was first launching back in May, when Spotify itself got a significant design overhaul. The Android app update should be available to all users today via the Google Play Store.
Spotify Running is actually a fairly clever use of a smartphone's motion sensors. Users just need to turn the setting on, start running for a few seconds, and Spotify will use the data from the sensors to determine their running pace.
From there, Running automatically chooses a song from the streaming service's library that has a beat matching the runner's steps per minute. Of course, users can manually adjust the tempo, turning it up, for example, if they want to hear some music that will encourage them to increase their pace. The video below from the iPhone launch shows it in action.
Spotify Running's music selections will pick from multiple genre playlists, rather than just basing it on a user's previous preferences. Rather than trying to match the runner's existing music tastes, the setting puts a priority on matching their tempo. And who know, they might even discover something new they like.
SOURCE Spotify [Google Play]