Spotify reportedly ending free service UPDATE: False!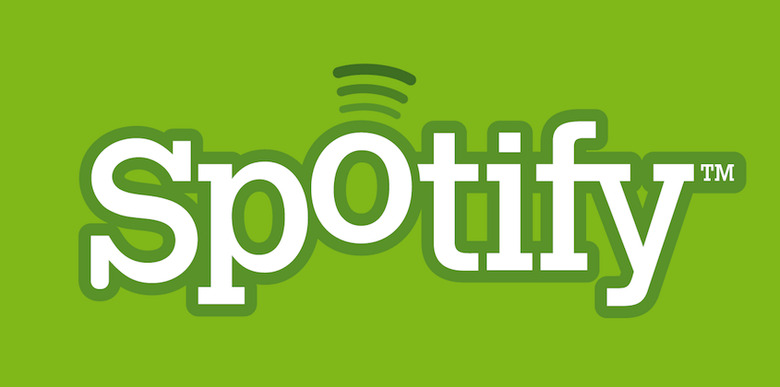 As talk continues over Apple's release of a full-fledged music streaming service, it seems their negotiations with record labels are having an effect on Spotify's business. It has been rumored for some time now that when Apple does officially announce its streaming service, possibly at the upcoming WWDC, it will not have a free tier. In turn, Apple is said to have been pressuring record labels to stop allowing rival Spotify to have such an option.UPDATE: We've received word from a Spotify spokesperson who simply says: "It's totally false. Our model is working." Below you'll find the rest of the article published this morning.
The latest update comes from Digital Music News, who has heard from sources that say Spotify will be ending its ad-supported free tier and replacing it with a 3 month trial. Afterwards, users will need to become paying subscribers.
The report mentions that Spotify doesn't want to make this change, but the labels are warning the company that they don't want to continue supporting an option that lets customers listen to music for free. Universal Music Group and Sony Music Entertainment are among those that are said to have been convinced that a free tier should be eliminated.
If this all turns out to be the case, Apple will have scored a win by basically saying to music labels "we won't have a free tier, so why let Spotify have one?" It's estimated that around 75% of Spotify's subscribers use the free tier, meaning labels could be easily attracted into pressuring them to start paying.
SOURCE Digital Music News