Spotify for Windows Phone 6 released; Windows Phone 7 version incoming [Video]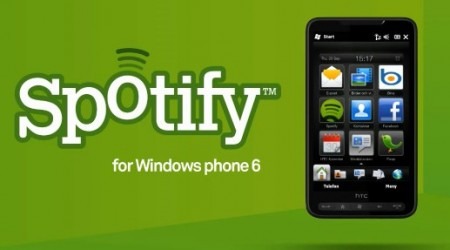 Windows Mobile may not be the freshest of smartphone platforms, but that doesn't mean there aren't plenty of people still using handsets running the Microsoft OS.  Happily those people can now get Spotify on their devices, as the streaming audio company has just launched their new Spotify for Windows Mobile app.  Meanwhile, looking suitably ahead, they've also confirmed that Spotify for Windows Phone 7 will also be available.
Video demo after the cut
The usual Spotify functionality – including streaming over 2.5/3G – and offline playlists is present, though you'll of course need a Spotify Premium account to use the mobile client.  It's available through the Windows Marketplace for Mobile or by visiting m.spotify.com from your smartphone.
Search, browse and play millions of tracks
Stream over WiFi or 2.5/3G – All your existing playlists are available
Offline playlists – Play your music without an internet connection
On-the-fly sync – Every track you add to a playlist appears on mobile and computer
Wirelessly sync your local files to your phone
Starred tracks – tag all your favourites into a special list